Welcome to The Cheech!
To get tickets, click here.
PLAN YOUR VISIT
The Cheech Marin Center for Chicano Art & Culture opened in June 2022 as a public-private partnership between RAM, the City of Riverside, and comedian Cheech Marin—one of the world's foremost collectors of Chicano art.
A significant portion of this collection will always be exhibited and can continue to be toured at venues across the nation and throughout the world!
Located in Riverside's downtown historic core adjacent to The Mission Inn Hotel & Spa in the cultural hub of Inland Southern California.
Students and faculty from five local colleges and universities will research and learn about the finest private collection of Chicano art in the U.S.
A catalyst for the grassroots Riverside arts scene that encourages emerging Latino artists throughout the Inland Empire.
Art education and visitor engagement for all ages will be at the core of The Cheech.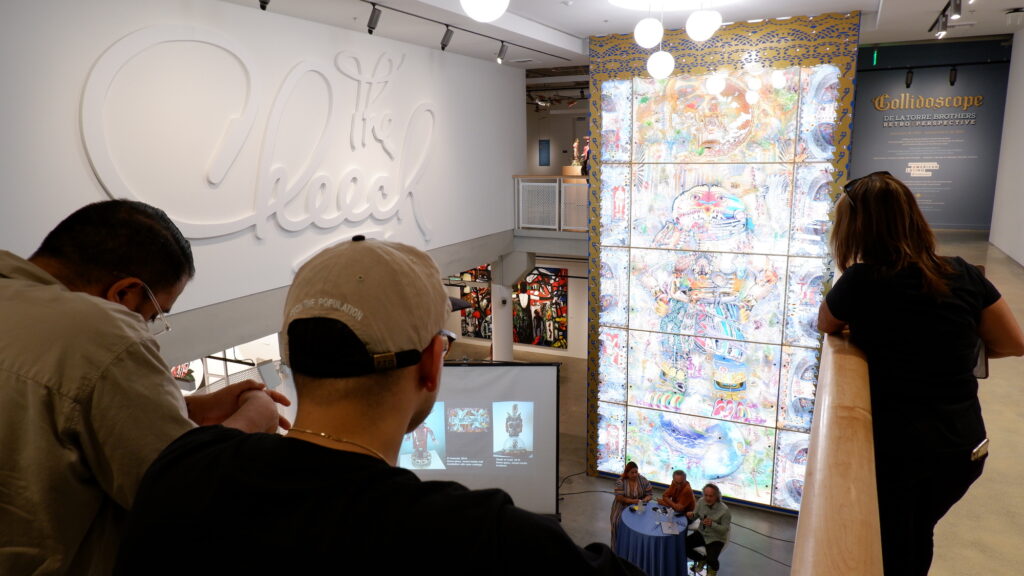 "Together, we hope to bring every aspect of Chicano art
to this region as well as the rest of the world.
We have something wonderful to give."—Cheech Marin
Location & Parking
The Cheech Marin Center for Chicano Art & Culture of the Riverside Art Museum is located at 3581 Mission Inn Ave., Riverside, CA, 92501, on the corner of Mission Inn Ave. and Orange St.
Metered street and lot parking are available along Mission Inn Ave. Click here for more information and a map of parking areas located downtown.
Many large-scale downtown events occur along Mission Inn Ave. throughout the year. Please be advised that street closures regularly take place during these events, e.g., Festival of Lights, Dia de los Muertos, etc., which will affect parking and drop-off/pick-up. We thank you for your understanding.