Celebrate your child's birthday with a creative experience at the Riverside Art Museum. We offer parties for groups of up to 15 children, aged 3 to 15, in a variety of age-appropriate activities, such as: Drawing, Printmaking, Mixed Media, Painting, Sculpture, or Illustration.
RAM will provide the following: studio classroom for art making and the party; birthday cake, decorations, and invitations; plates, utensils, napkins, cups, and lemonade; and an artist-designed apron for the birthday child.
The cost of the birthday party is $400. For more information or to schedule a party, please call 951.684.7111.
Please download the Birthday Party Agreement form, fill it out, and bring it to the museum with your $100 deposit to reserve your Sunday birthday party at RAM. Thank you.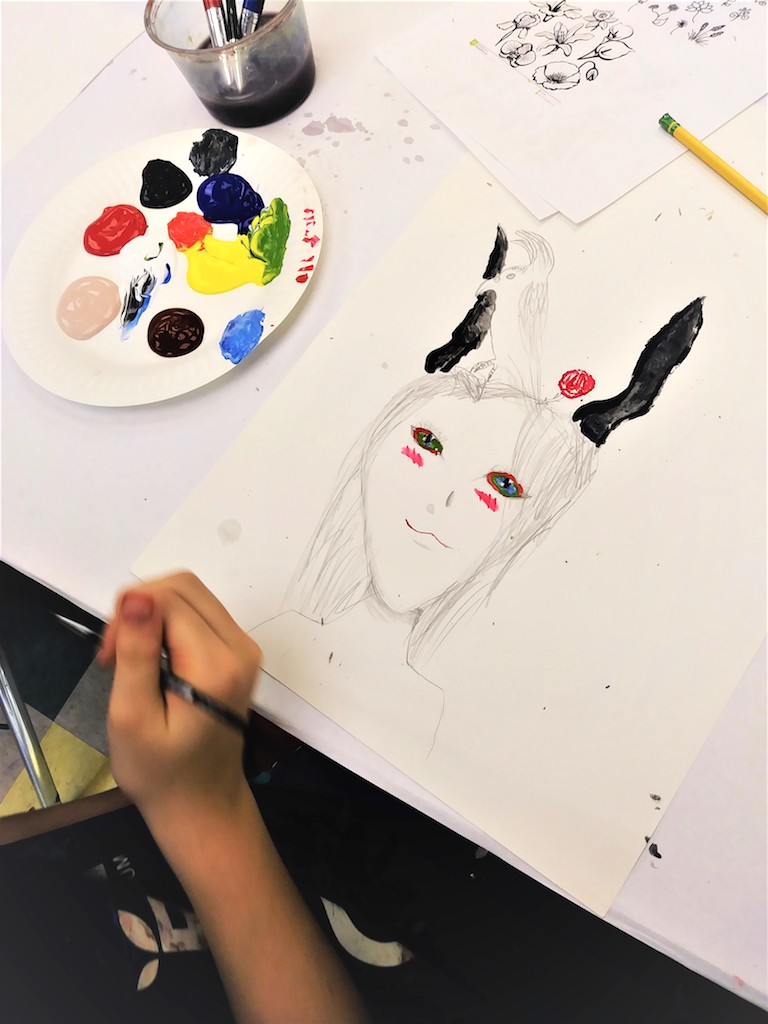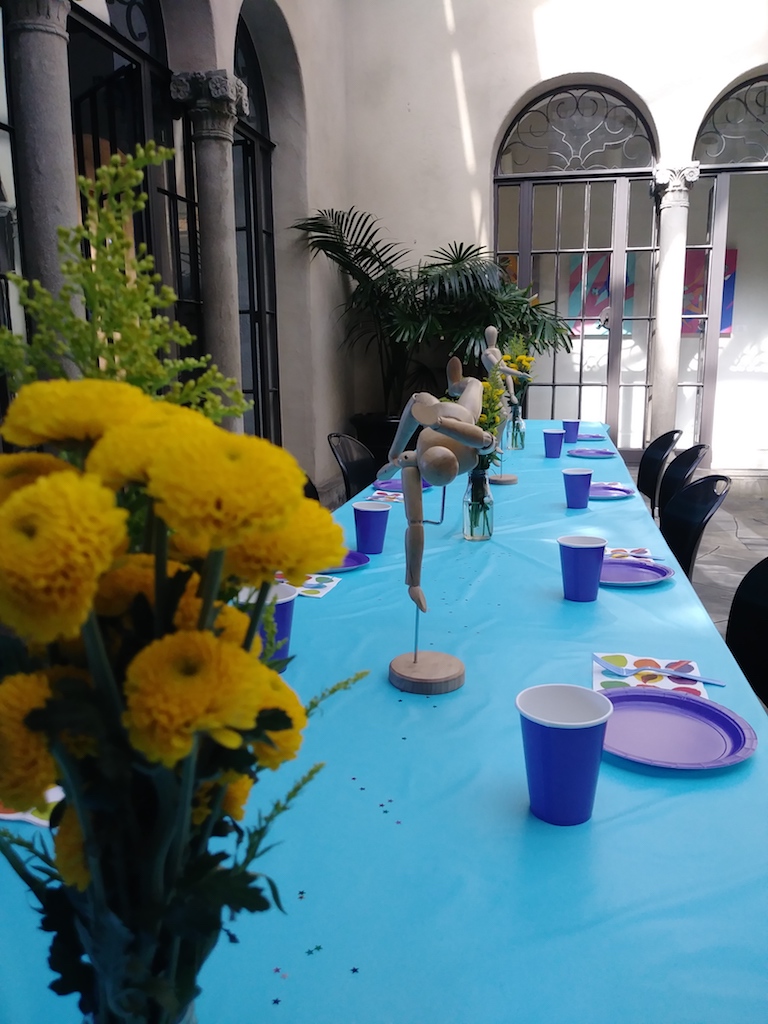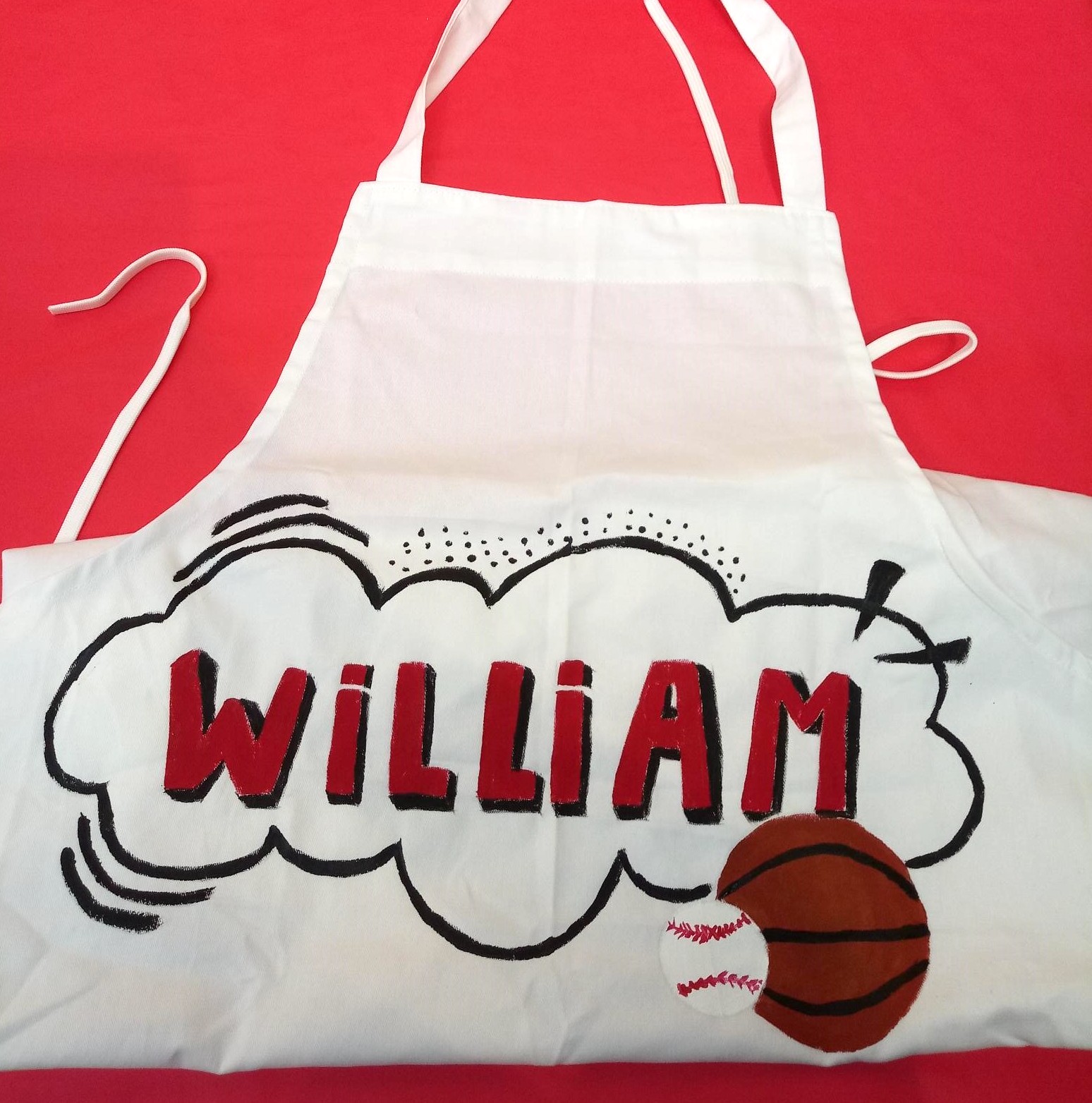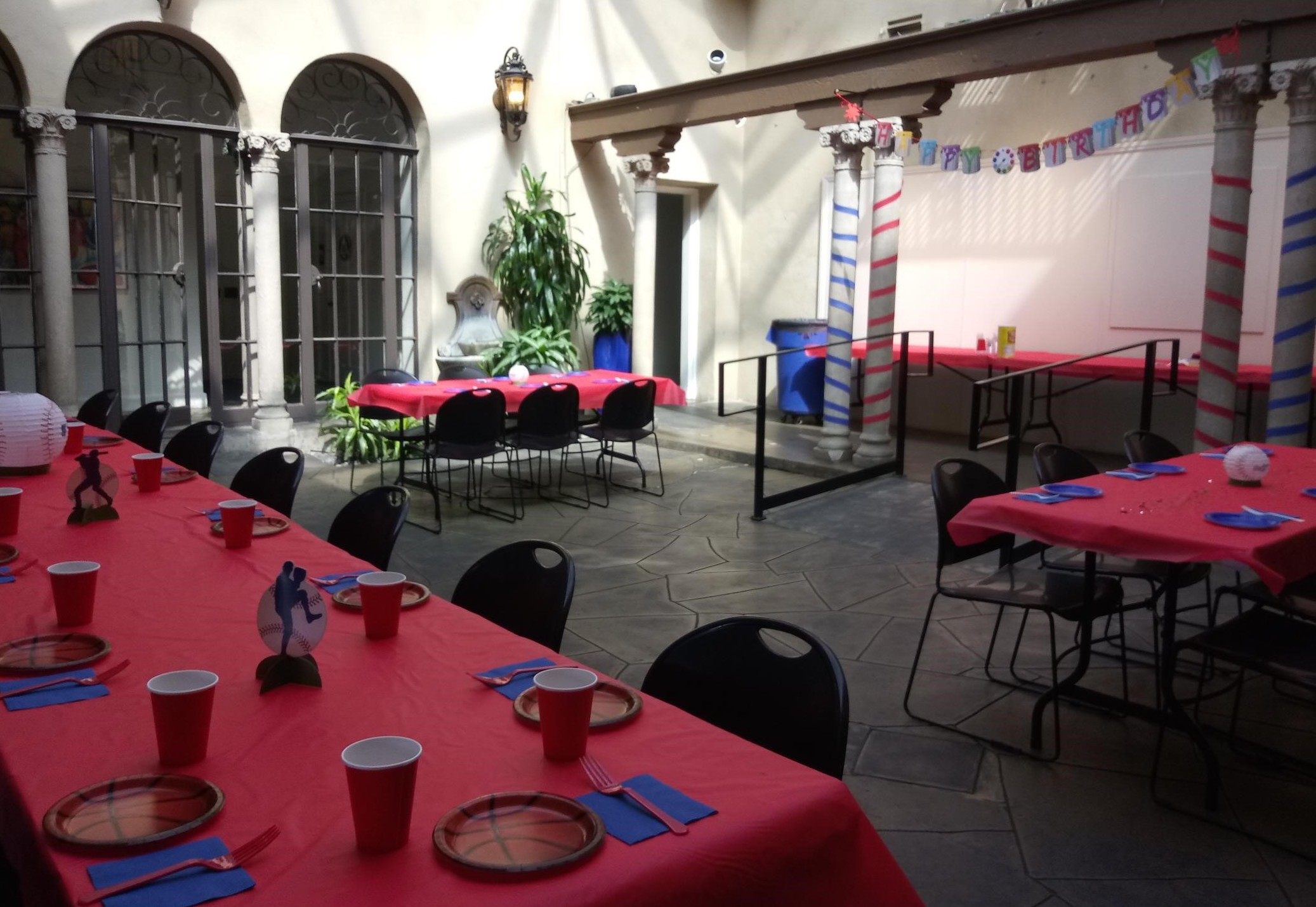 Birthday Party FAQs
May I bring food to the party?
We ask that you do not bring additional food to the party. Candy and gum are not allowed in the galleries. You may hand out a goodie bag at the end of the party for your guests to take home with them if you choose.
Am I allowed to decorate the room that the party is being held in?
RAM will set up a cake table and a table to receive gifts. We will also set up the room with streamers. Glitter, confetti, silly string, balloons, and bubbles are not permitted.
What kind of art-making activity will my child and guests participate in and how long will it take?
The art-making activity will last about an hour. That gives you time to open presents and to eat cake. Your child and their guests will learn about a specific art medium and process to create a one-of-a-kind work of art to take home with them.
My child really loves (insert favorite thing here). Can the art activity include that?
Yes. We will speak with you regarding what your child likes and tailor the art-making activity to include some of their interests. For example, a lesson on illustration might include their favorite story characters or a printmaking lesson could include their favorite animals.