Come visit The Blue Door Museum Store!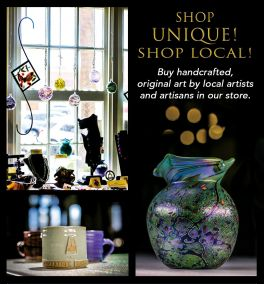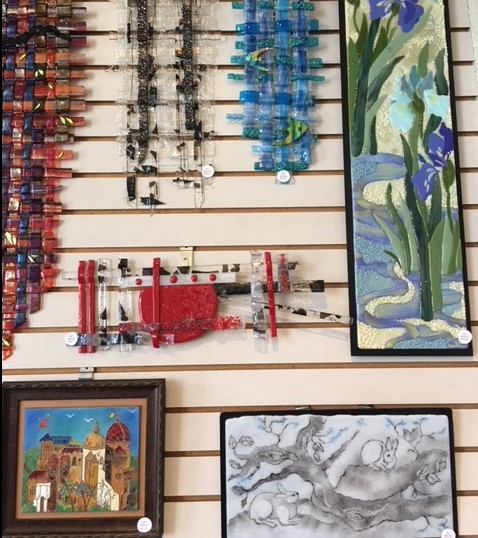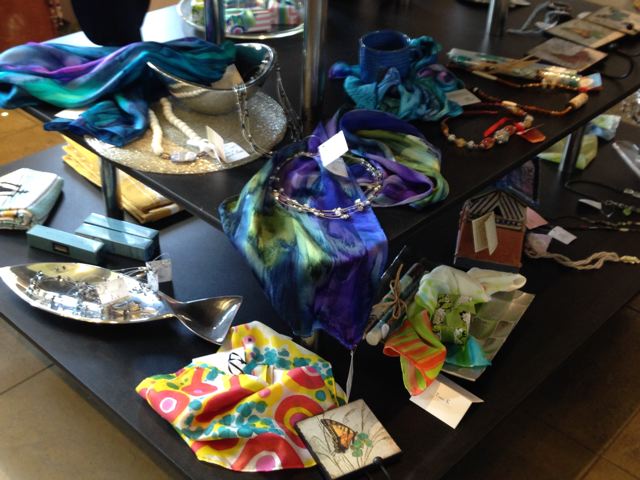 Since the grand opening in September 2015, the Museum Store has continued to feature the work of a variety of local artists.
Framed paintings and photos, glass ornaments and garden art, elegant silk scarves and jewelry, colorful ceramics, and a variety of garden banners, notecards, and postcards are available for purchase.
Scattered throughout the shop are other gift items like soaps, aprons, candles, blood orange jam, and Raincross tea towels and doormats.
New items are constantly added.
Remember to visit our gift shop often if you are looking for a birthday gift, a hostess gift, or something special for yourself.
Purchases from the store help pay for RAM exhibits, classes for adults and children, and support local artists.