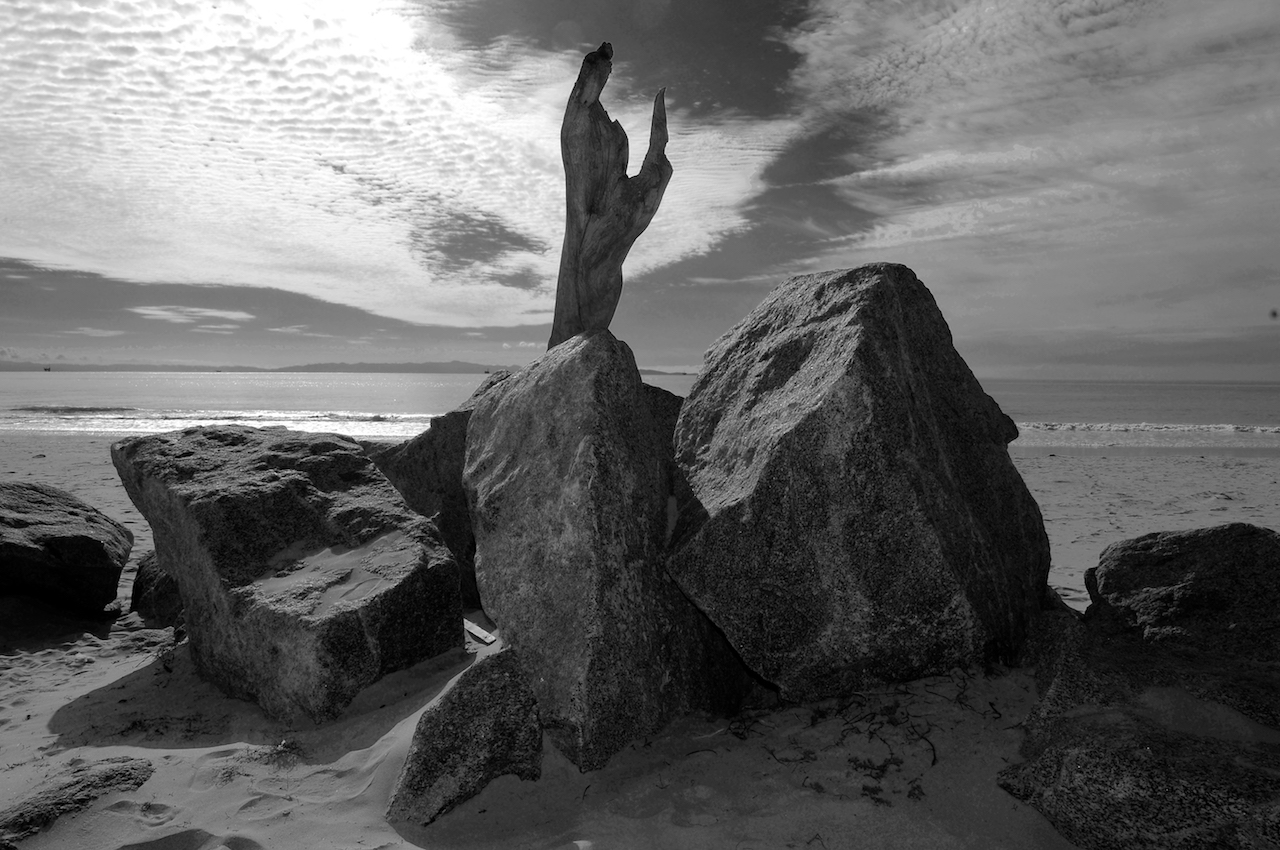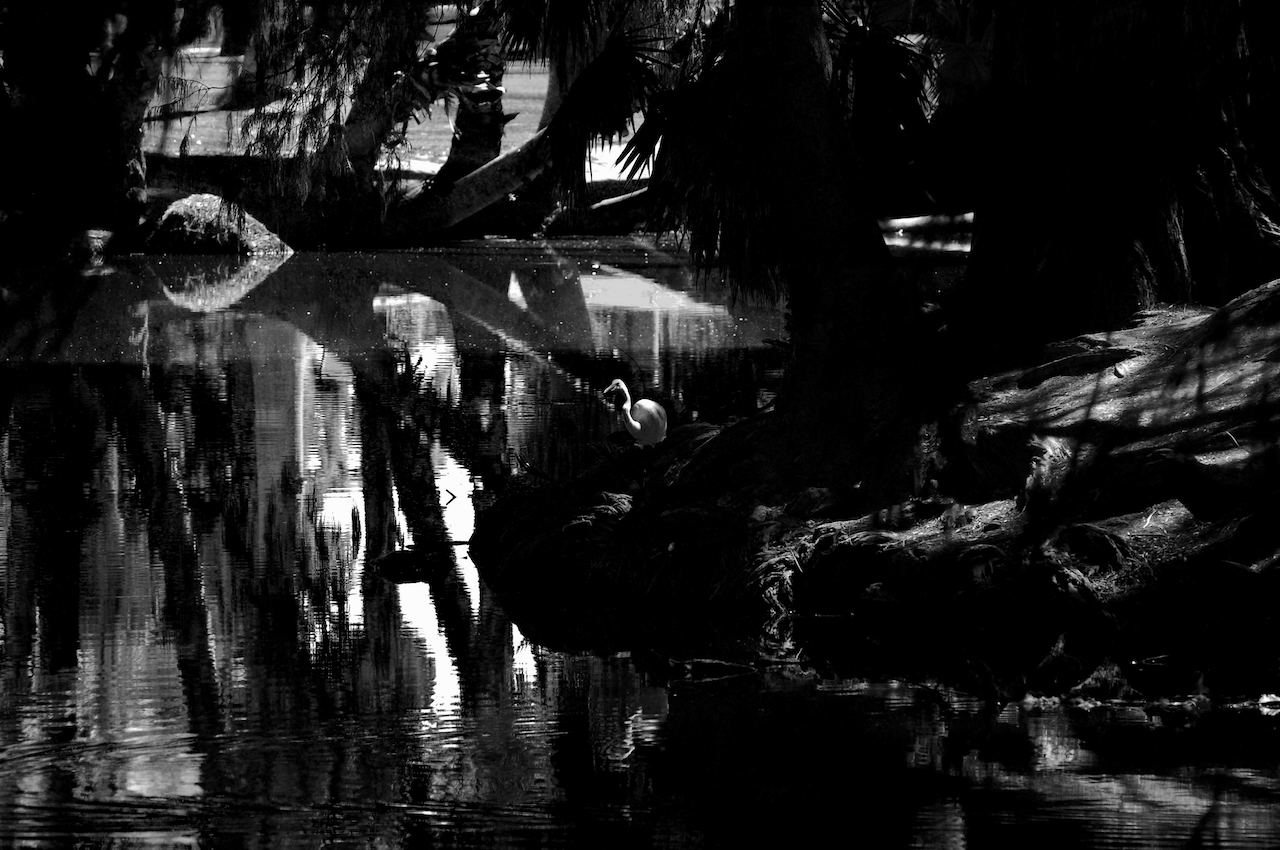 Exhibition: May 1 – July 1, 2018
Michael J. Elderman's exhibit, 8 Landscapes, is in the alcoves off of the first floor lobby. This selection of black-and-white work contains images from Riverside and half from elsewhere in California.
Elderman has been making landscapes since he started photographing in 1972, a few years before he started his commercial photography business in 1978. While he is known primarily in Riverside for that commercial work, he has also been exhibiting his photography along with it. In fact, his first photo show was in 1979.
His current work here shows how one element can define the emotion of a photograph: an isolated rock, a piece of driftwood, sprinkler water backlit by the morning sun, or an egret hidden in the abstract shadows of a lily pond.
He has also participated previously in many group and members' exhibits at RAM with work portraying landscape, dance, and portraits. And in the mid-1980s his solo exhibit Staged Realities, a collection of approximately 40 portraits, was shown in the main gallery.
All images are ©Michael J. Elderman.