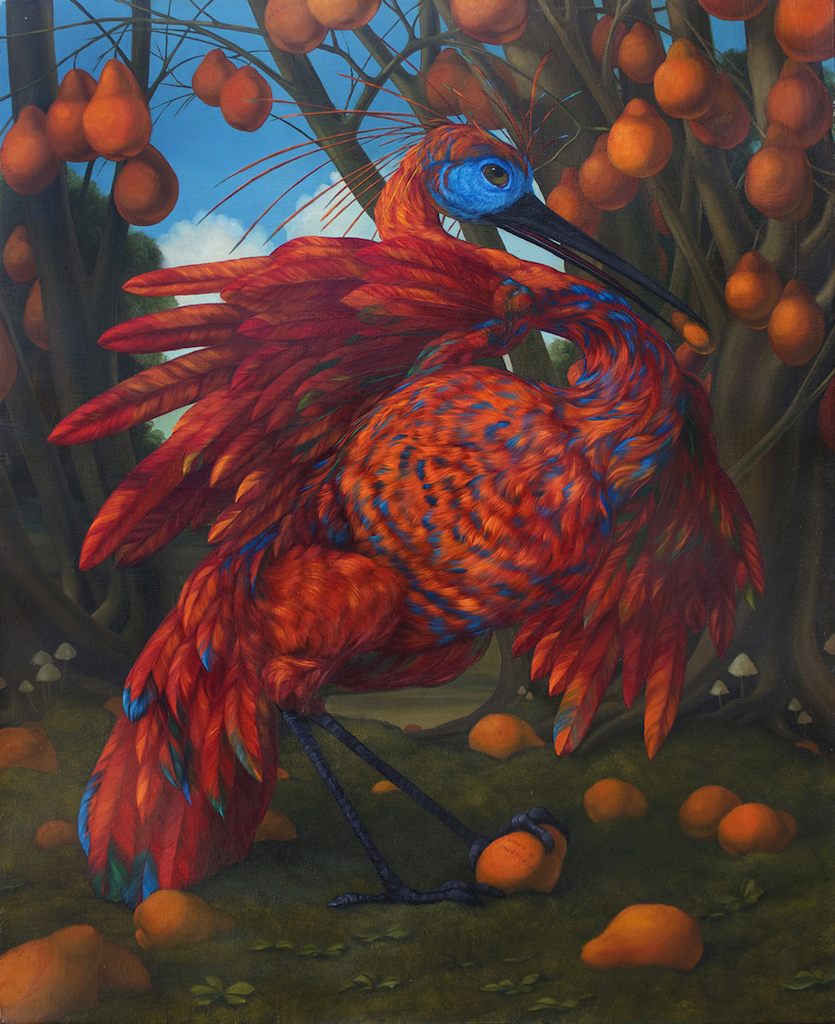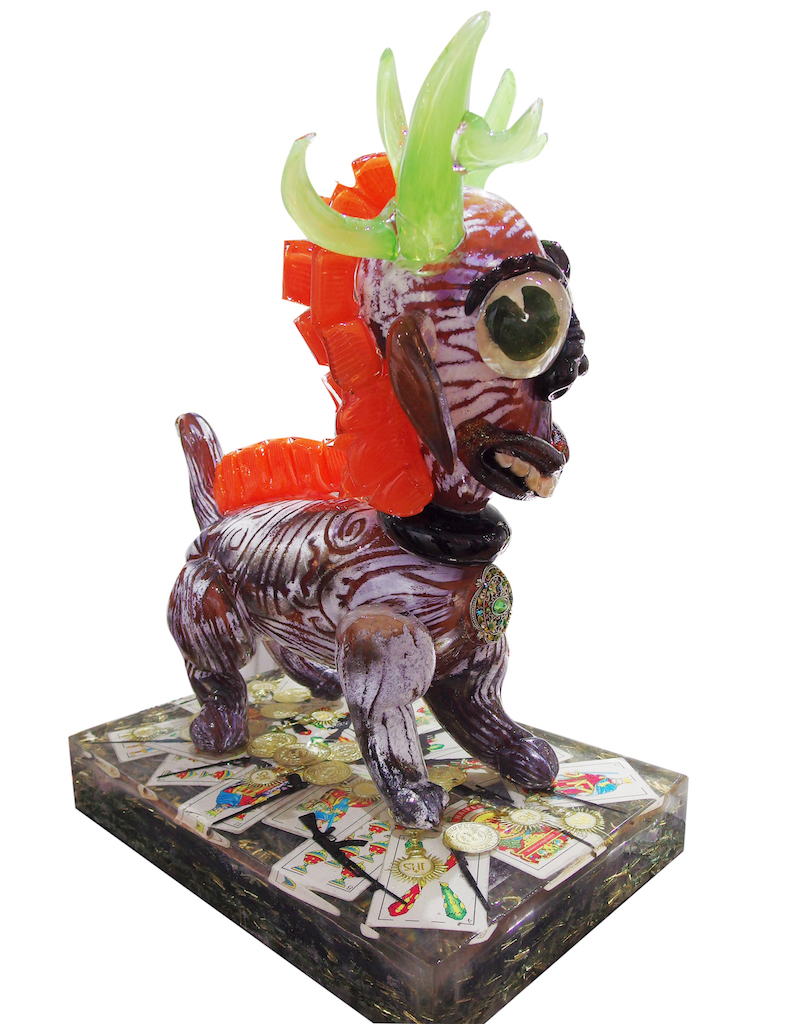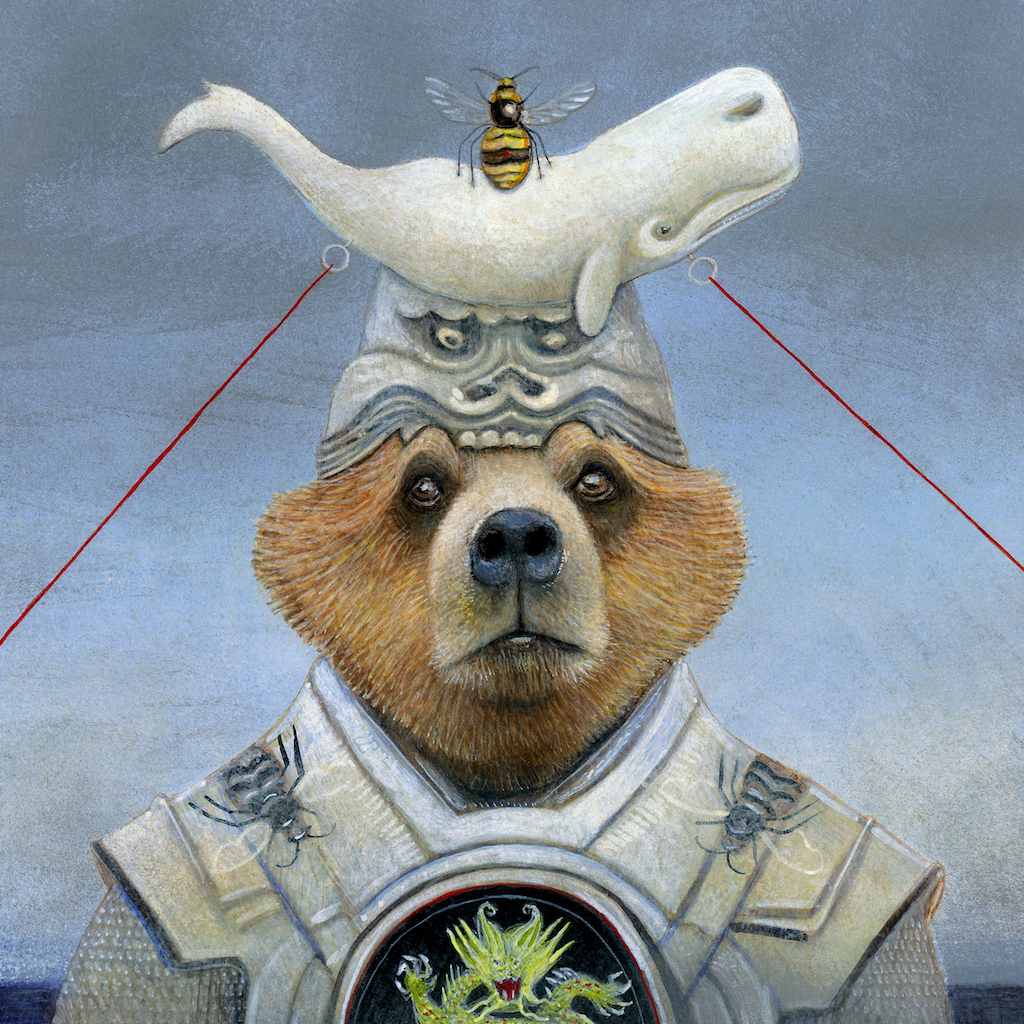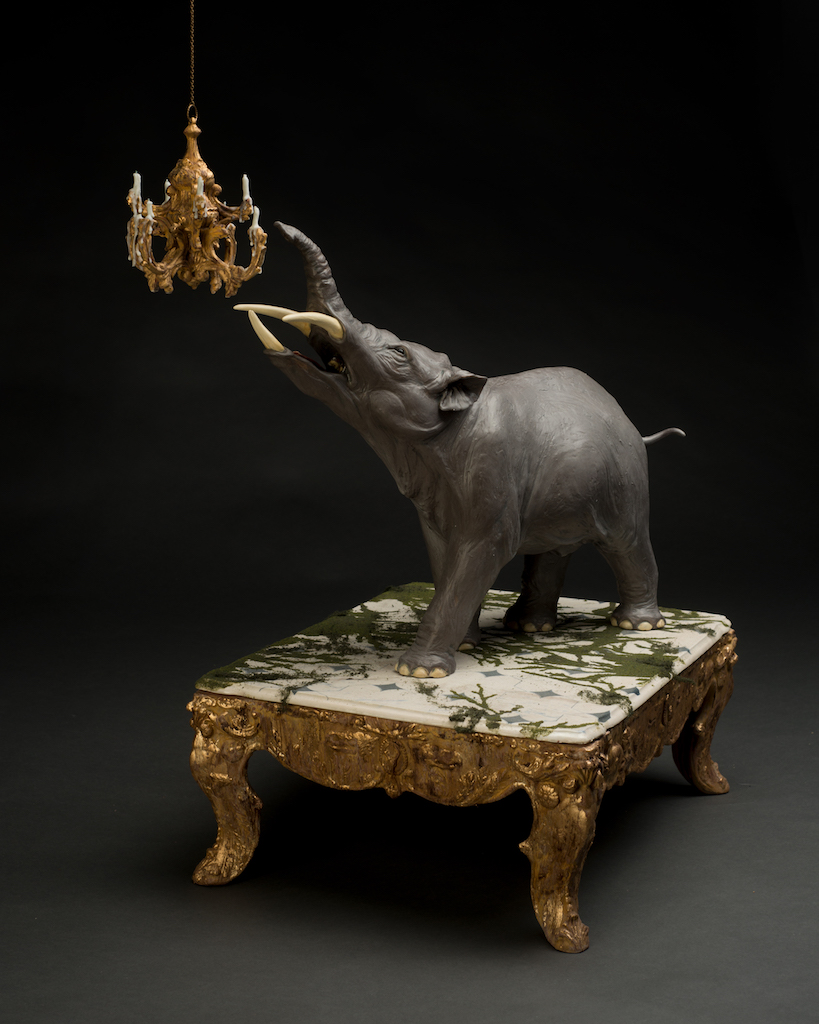 Exhibition: February 2–May 26, 2019
Masquerade and Exhibition Preview: Friday, February 1, 2019, 7 p.m.–11 p.m., $120/person, $100/RAM member, Evening Wear and Masks Requested
Artists Reception and Gallery Talk: Sunday, February 10, 2019, 4 p.m.–7 p.m.
A fantastical bestiary for modern times, Beast explores the symbolism we give to animals both real and imagined. Ancient bestiaries assigned moral lessons to beasts, ascribing them miraculous powers or using them to symbolize our aspirations, desires, and fears. Even today, we equate strength with lions, rebirth with butterflies, sly trickery with foxes; we depict beasts in art/literature/film and on our bodies as carriers of meaning, as something bigger than ourselves, not only spiritually or intellectually, but also sometimes even physically. Beast includes work from artists Roberto Benavidez, Ariel Bowman, Christopher Brand, Douglas Cason, Einar and Jamex de la Torre, Laurie Hogin, E. E. Kono, Jeff Soto, and Donald Roller Wilson.
Exhibit-related Programming
Beast Masquerade and Exhibition Preview
Friday, February 1, 2019, 7 p.m.–11 p.m., $120/person, $100/RAM member, Evening Wear and Masks Requested
Join us for an evening of intrigue at the museum where you'll be delighted by sumptuous hors d'oeuvres and an array of cocktails at our hosted bar, enthralled by the mystic performances of master mask maker Rob Faust, treated to a sneak peek of the fantastical Beast exhibition, and much more! It's a masquerade, so don't forget to dress up! #BeastMasquerade
Click here to purchase your non-RAM Member tickets to the Masquerade!
If you're a RAM Member, click here to purchase your tickets!
Become a sponsor! Sponsorships start at $500, which includes two tickets, plus other benefits. Contact Valerie Found at vfound@riversideartmuseum.org or 951.684.7111×311.
Artists Reception and Gallery Tour
Sunday, February 10, 2019, 4 p.m.–7 p.m.
Please welcome artists from our winter exhibitions, Mama's Boys (and Other Stories) and Beast as they talk about their respective exhibitions.