SUPPORT RAM . . . BRICK BUY BRICK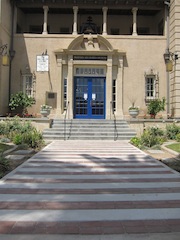 Designed and built in 1929 by famed Hearst Castle architect, Julia Morgan—the first female architect in California—the magnificent YWCA building that now houses the Riverside Art Museum is a source of community price and embodies the living history of the people who have lived, worked, and played here.
You are part of that history, so why not celebrate, commemorate, and honor special events and people in your life!
Purchase your very own personalized brick and leave a lasting memory in front of our 1929 Julia Morgan building.
Your support is the foundation that keeps RAM standing! Buy a Brick and lend your support today.