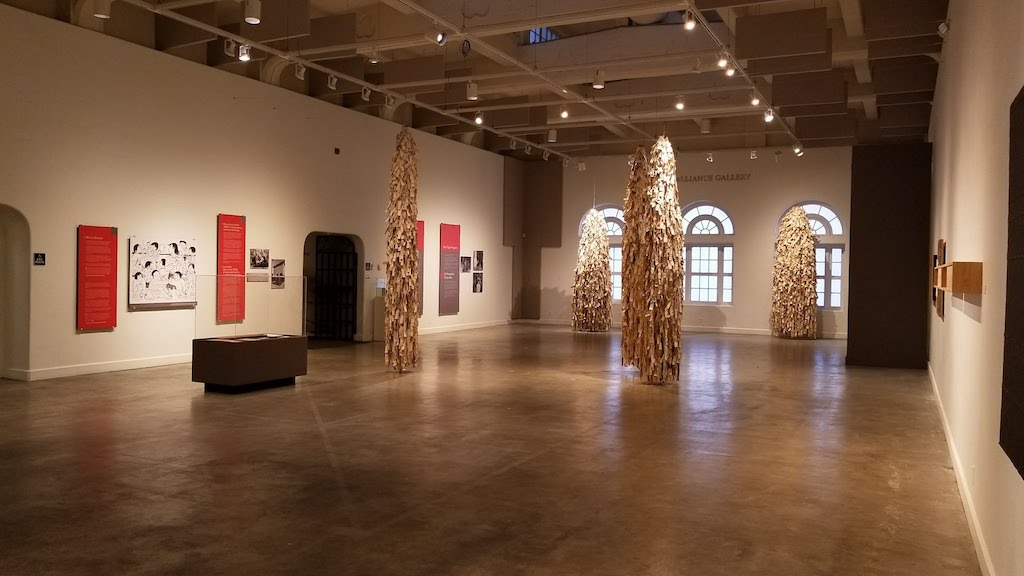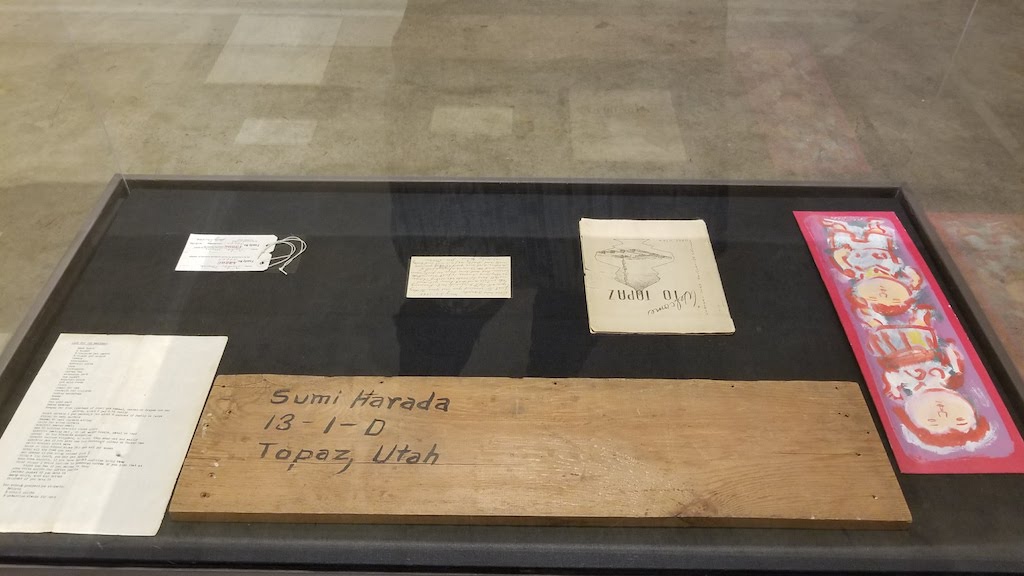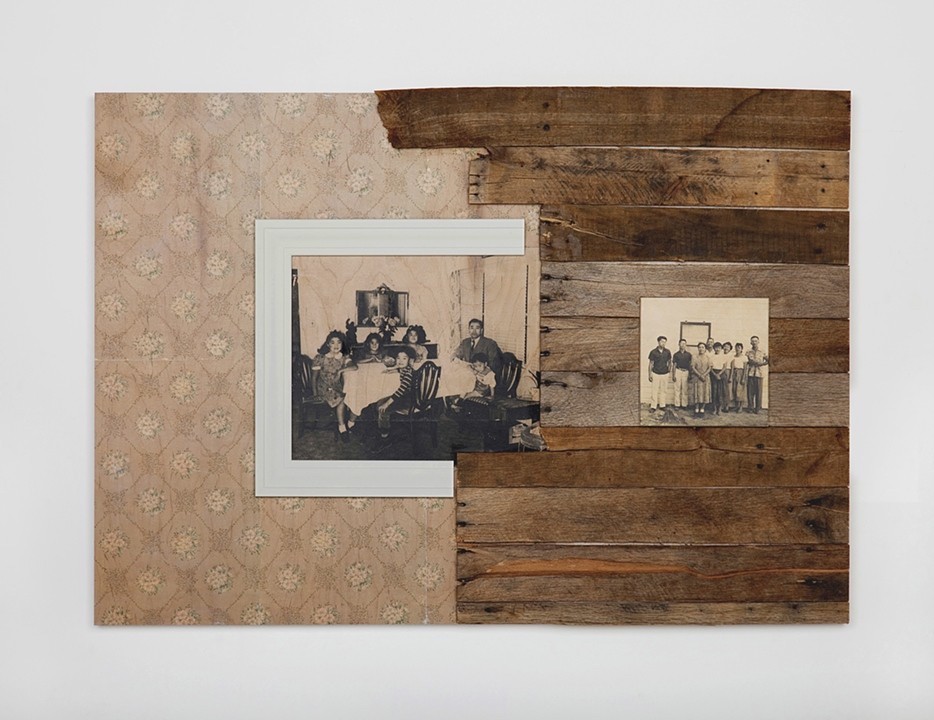 Exhibition: February 3 – May 27, 2018
Opening Reception: Friday, February 2, 2018, 6 p.m. – 8 p.m.
In an atmosphere of World War II hysteria, President Roosevelt, encouraged by officials at all levels of the federal government, authorized the internment of tens of thousands of American citizens of Japanese ancestry and resident aliens from Japan. Roosevelt's Executive Order 9066, dated February 19, 1942, gave the military broad powers to ban any citizen from a fifty- to sixty-mile-wide coastal area stretching from Washington state to California and extending inland into southern Arizona. The order also authorized transporting these citizens to assembly centers hastily set up and governed by the military in California, Arizona, Washington state, and Oregon.

My first visual experience of this event was initially through the images of documentary photographers Dorothea Lange and Toyo Miyatake. My family was directly affected by the evacuation: but little was mentioned of this by my mother, or grandparents. This chapter in my family history was heavily veiled: because of this, I avoided any association with this connection: partially out of suppressed anger, partially out of just wanting to move forward. I was awarded an artist-in-residency opportunity at SUNY Purchase College in Fall 2008 – and decided to immerse myself in research and investigation of EO 9066 and its effect on the Japanese American psyche as I know it now. This is just the beginning and it is a point of departure.
Artist Wendy Maruyama's work explores the impact President Roosevelt's Executive Order 9066 had on her family and Japanese-Americans. The work incorporates objects and imagery that depict the realities of the imprisonment of approximately 120,000 Americans of Japanese ancestry and resident aliens from Japan during WWII.
E.O. 9066 involves a series of wall-mounted cabinets and sculptures referencing themes common in the camps. This exhibition also showcases six sculptural bundles from Maruyama's The Tag Project. Consisting of replicas of the paper ID tags that those incarcerated were required to wear when they were being forcibly relocated, the tags were grouped into ten sculptural bundles suspended from the ceiling, each representing one of the camps. They evoke a powerful sense of the humiliation endured and the sheer numbers of those displaced. Bundles representing the Amache, Gila River, Tule Lake, Manzanar, Heart Mountain, and Topaz camps will be shown at RAM.
Also part of this exhibition will be information and artifacts related to the Harada House in Riverside and artist Mine Okubo.
Exhibit-Related Programming
Opening Reception: Friday, February 2, 2018, 6 p.m. – 8 p.m.
Day of Remembrance Weekend: Saturday, February 17, & Sunday, February 18, 2018, Free
President Roosevelt signed Executive Order 9066 on February 19, 1942. The Day of Remembrance is observed to remember the forced incarceration of some 120,000 Japanese-Americans and its impact. Admission is free and we will offer docent tours of Wendy Maruyama: E.O. 9066 at 1 p.m. on both days.
BONUS! Join us during our Day of Remembrance free weekend for a moving performance by one-half of our
Wendy Maruyama: E.O. 9066-related Artist-in-Residency duo, Brenda Wong Aoki, on Saturday, February 17, at 1 p.m.
"Aoki encompasses the comic and the tragic with fine, quick, delicate gestures, using everything from her expressive hands and face to her long sweeping black hair…making relevant and magical even the most faraway tales." — Los Angeles Times, Critic's Choice
Join us for Tales of Resilience: A Talk Story Performance and commemorate DAY OF REMEMBRANCE. Come see America's first Asian Storyteller discuss and perform true stories from the Incarceration.
Tag Yourself Project Debut: Thursday, March 1, 208, 6 p.m. – 9 p.m., Free
RAM invites visitors to reflect on civil liberties and stand with those who fight to protect them by creating a paper ID tag, reminiscent of the ones Japanese-Americans were required to wear when being forcibly relocated to incarceration camps during WWII, using small self-portraits taken with polaroid cameras. Participants can add their tag to a Solidarity Wall for the duration of the Wendy Maruyama: E.O. 9066 exhibition. The Tag Yourself Project is also part of Play the Museum.
Riverside Love Story, an Artist-in-Residence Project
Renowned storyteller Brenda Wong Aoki and Emmy Award-winning composer Mark Izu will weave Asian-American history, family legend, and humor together in a vibrant celebration of our community. Inspired by Wendy Maruyama: E.O. 9066, Brand and Mark will place their focus on the interracial connections (including love stories) around the time of the incarceration and the impact on their descendants today. Because of a long-shred history, they will specifically reach out to the Chicano/Mexicano and Japanese-American communities in Riverside. Click here to read more about the project and both the workshop and performance dates. NEW DATES ANNOUNCED! March 10 and March 17!
Exhibit-related programming for Wendy Maruyama: E.O. 9066 was made possible with support from the California Civil Liberties Public Education Program at the California State Library: