The Alternative Realism of Michael Whelan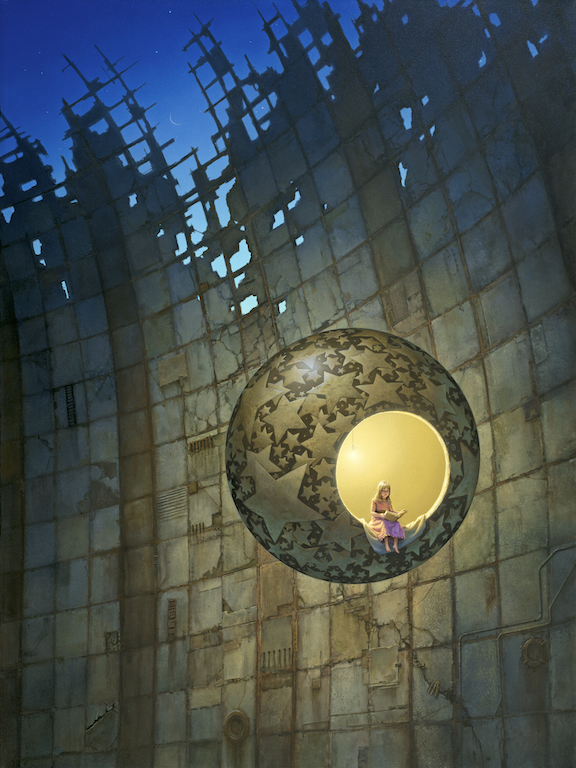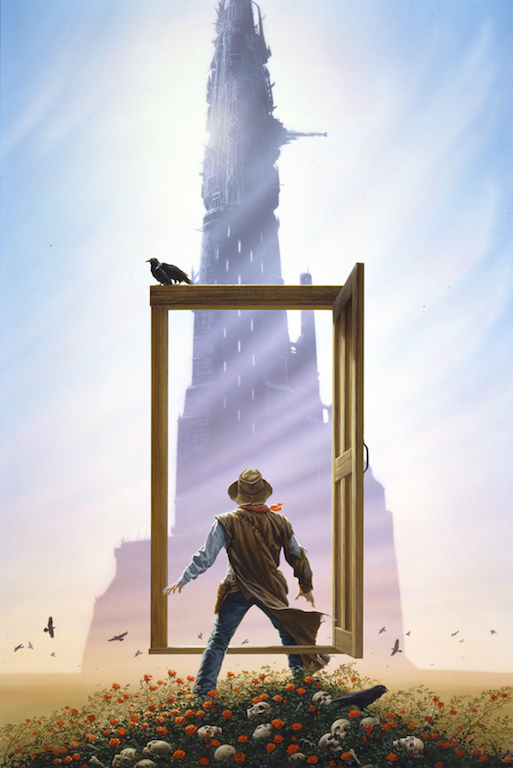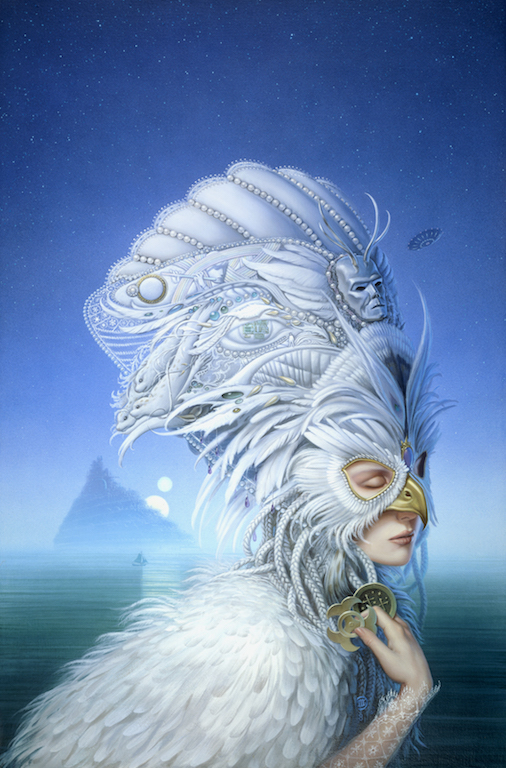 Exhibition: February 11 – May 25, 2017
Opening Reception: Saturday, February 11, 2017, 7 p.m. – 9 p.m.
Beyond Science Fiction is the world premiere exhibition of major works by artist Michael Whelan. This interactive show will transport you to distant worlds and alternate realities, both familiar and fantastic.
Whelan is one of the world's premier painters of imaginative realism. For 40 years, he has created book and album covers for authors and musicians like Isaac Asimov, Stephen King, Ray Bradbury, Anne MacCaffrey, Robert Heinlein, Melanie Rawn, Michael Moorcock, the Jacksons, and Meatloaf. His clients have included every major U.S. book publisher, CBS Records, the Franklin Mint, and many more.
As the most honored artist in Science Fiction, Whelan has won an unprecedented 15 Hugo Awards, three World Fantasy Awards, and 13 Chesleys from the Association of Science Fiction and Fantasy Artists. The readers of Locus Magazine have named him Best Professional Artist 30 times in their annual poll and the Spectrum Annual of the Best in Contemporary Fantastic Art named him a Grand Master in 2004. Other noteworthy awards include a Gold Medal from the Society of Illustrators, a Grumbacher Gold Medal, and the Solstice Award from the Science Fiction Writers of America.
In 2009, he was inducted into the Science Fiction Hall of Fame, which includes such luminaries as H.G. Wells, Philip K. Dick, Gene Roddenbury, H.R. Giger, Octavia E. Butler, and Ursula K. Le Guin.
Michael Whelan
More information on Michael Whelan can be found here.
Art Education
We have two youth art education classes scheduled this winter in conjunction with this exhibition. Fantasy Dragons on March 4 will tour the exhibit and then create their own fantasy dragon based on surrealism. The Art of Illustration is on March 25, where students will be asked to bring in their favorite science fiction book and they will create the cover of their own sci-fi novel after a tour of Beyond Science Fiction. For ages 6 and up, you can sign up at https://riversideartmuseum.org/education/youth/saturday-classes/saturday-art-workshops/ . Scholarships to take this class may be requested by emailing RAM's Art Education Director Caryn Marsella at cmarsella@riversideartmuseum.org.
An Evening with Michael Whelan
Thursday, May 18, 2017, 6 p.m. – 7:30 p.m. at the UCR Special Collections and University Archives, Rivera Library, 900 University Ave.
Free
Join us for Michael Whelan in conversation with JJ Jacobson of the Eaton Collection of Science Fiction and fantasy. The Eaton Collection is one of the world's largest, richest, and deepest collections of science fiction, fantasy, horror, utopian literature, and related genres. The Collection originated with the personal library of Dr. J. Lloyd Eaton, which was acquired by the UCR Library in 1969.
This free-wheeling conversation and extensive Q&A session is sure to delight fans of science fiction, fantasy, illustration, and Michael's artwork.