Exhibition: October 1, 2015 – January 9, 2016
Opening Reception: Friday, October 2, 7:00 p.m. – 9:00 p.m.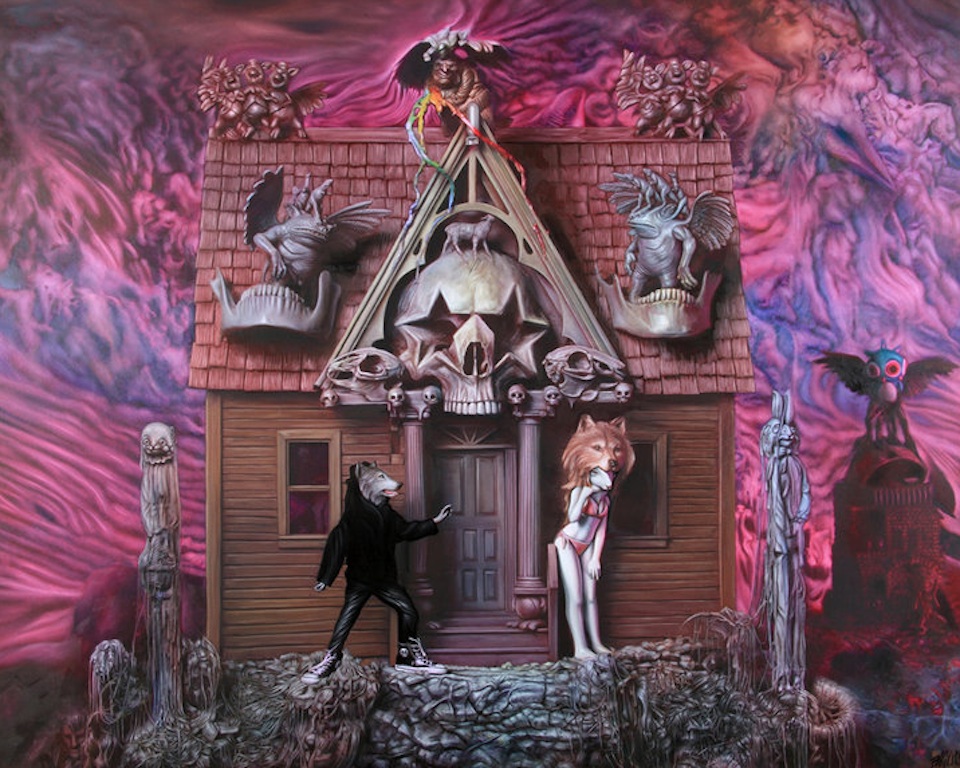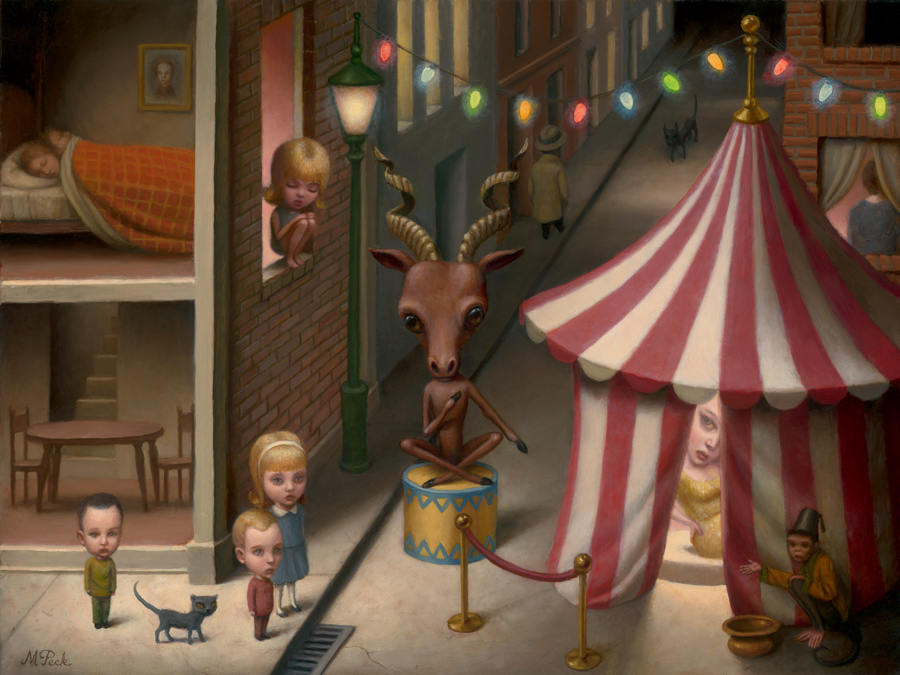 The Riverside Art Museum welcomes the return of the annual pop surrealist exhibition organized by Bob Self of Baby Tattoo Books, an alternative, underground publishing company based out of Los Angeles.
Since its inception, Baby Tattooville has evolved into a robust and diverse collective of contemporary artists and collectors. Held in conjunction with their annual private collectors' gala event at the Mission Inn hotel in Riverside October 2 – 4 (www.babytattooville.com), RAM's companion exhibitions have taken place for the past eight years and continue to draw fans from across the globe.
This exhibition embodies RAM's continuing efforts to present exhibitions of avidly collected, internationally-renowned artists, made accessible to the public through engaging companion activities. The art movements known as "Pop Surrealism" and "Lowbrow" have excited the public with their mixture of the nostalgic, decadent, humorous, and morose. Originating as a hybridized "bastard" art movement, Baby Tattooville has gained an increasingly mainstream fan base, championed by well-known alternative art chronicle, JUXTAPOZ magazine, as well as Hi Fructose, Arrested Motion, and numerous blogs and websites. Self describes the sentiments behind the group simply as, "Strange, fun art."
This will be Baby Tattooville's last year. Baby Tattooville: Fade to Black is the grand finale of this amazing event and accompanying exhibition, but don't despair. To quote Bob Self, "while the lights are fading on Baby Tattooville, it's happening to clear the stage for new and amazing shows to come. It's not the end of an era…it's the beginning of a new one."
Participating artists this year are: Anthony Ausgang, Sas Christian, Olivia de Berardinis, Ron English, Camille Rose Garcia, Bosko Hrnjak, Marion Peck, KRK Ryden, Mark Ryden, and Isabel Samaras.