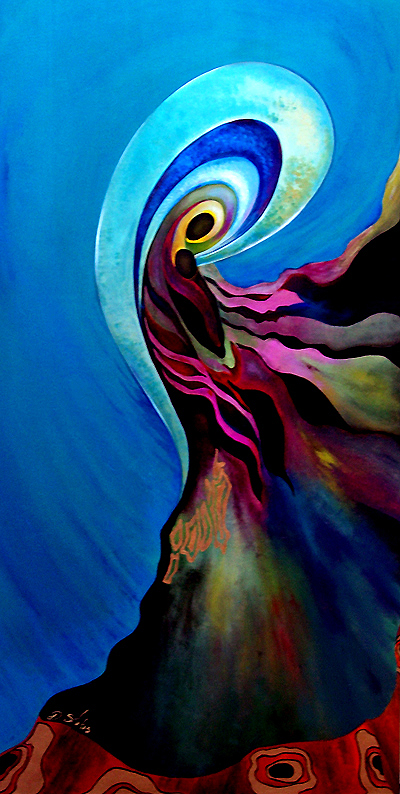 Exhibition: April 4 – 30, 2017
Daryll Keith Stokes is a self-taught painter whose life-long passion for movement, music, and graphic images developed more fully after receiving the Chancellor's Performance Award for excellence in dance at the University of California, Riverside. While studying there, he was not limited to dance but took on other art forms as well. After leaving UCR, he went on to dance for several dance companies before becoming the founder of his own dance company, Electrotonus, and co-founding a performance art group, The Lost Garage. On his creative journey, an appreciation of diverse cultures and the possibilities of found objects have inspired his creations.
The Riverside Art Museum is proud to continue an ongoing series of mini-exhibition features highlighting artist-members who have received awards in previous Members' Exhibitions. Daryll Stokes was an honorable mention winner back in 2016.