Friday, August 16, 5 p.m.–8 p.m., $20
Don't miss this popportunity to watch professional balloon artists paired with amateur teams as they compete to create large-scale art sculptures!
As the teams puff, pinch, and sculpt with their balloon artist pro, you'll get to create art of your own while enjoying music, food, a no-host bar, and participate in a fantastic raffle! Come see who wins and have a say yourself as there'll be a People's Choice awarded as well! Tickets are only $20.
Poppin' Party, Sunday, August 18, 4 p.m.–5 p.m., $5
What goes up, must get POPPED!
Join us for a champagne (or sparkling cider) toast and balloon-popping extravaganza (ear plugs optional) on Sunday, August 18, from 4 p.m. to 5 p.m.!
Click here to purchase your tickets.
Want to enter your own team in this competition? See the Team Building Sponsorship below!
Team Building Sponsorship
Want to encourage a creative, collaborative culture at your company? Provide opportunities for your employees to get to know each other better or build bridges across departments?
Pop-a-Balloonza is a fun, unique opportunity for your team members to join with professional balloon artists to create large-scale, one-of-a-kind sculptures inspired by works from the museum's permanent collection. They'll collaboratively puff, pinch, and sculpt with the pros to bring their team's artistic vision to life.
The sculpture-building will begin in the afternoon on Friday, August 16th, with family, friends, and coworkers joining for an early evening Pop-a-Balloonza party with music, food, libations, and hands-on art projects at the museum. Team members and volunteers are welcome and encouraged to drop by on Thursday to meet their balloon pro leaders, learn some simple techniques, and start preparations for their sculptures. PLUS, they can come back on Sunday at 4 p.m. for a Poppin' Party, complete with champagne and snacks.
Sign up today for this unique, exclusive experience. Bring up to 10 team members for $1,000. Add additional team members for $100 each. Pop-a-Balloonza party tickets for family, friends, and co-workers are $20 per person, and Sunday afternoon Poppin' Party tickets are $5 per person.
BONUS! In addition to providing your team with an innovative experience, you'll also be supporting the museum's mission to inspire, engage, and build community through the arts. We'll include your company logo on event materials, announce your participation on social media, and include your logo in the next Artifacts newsletter. The sculptures created Friday night will be part of a friendly competition where everyone's a winner and will be on view for museum visitors to Instagram throughout the weekend.
Click here to sign up your team!
Sponsorships
Prize sponsor: $250. Includes two tickets to Pop-a-Balloonza and two tickets to the Poppin' Party. And you get to be a judge!
Presenting sponsor: $1500. Includes 10 tickets to Pop-a-Balloonza and 10 tickets to the Poppin' Party. Your name/company name/logo will be featured as the presenting sponsor of this event in all appropriate media.
FMV of Pop-a-Balloonza tickets is $20 each, $5 each for the Poppin' Party.
Thank you to our generous sponsors:
Presenting Sponsor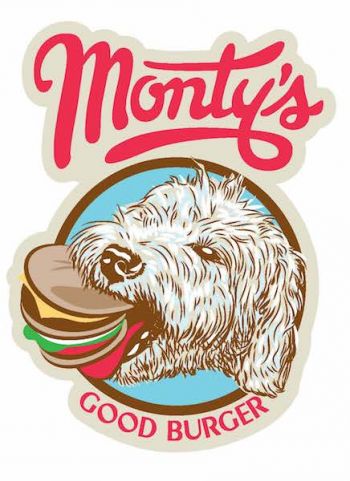 Team Builder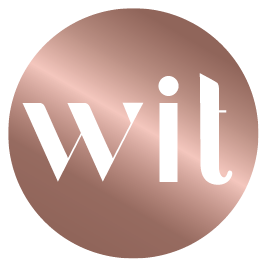 Prize Sponsors
In-Kind Sponsors

Special thanks to our partners, QBN So. Cal Balloon Network members:
Theresa Alfonso/Tess' Touch Balloon Décor/Long Beach
Amanda Armstrong/Top Hat Balloon Werks/Mission Viejo
Carolyn Baker/Total Package Balloons/Los Angeles
Dara Butler/In Awe Event Décor/Greater Los Angeles
Guadalupe Campos/Dream Décor/Bell Gardens
Bridgette Carter/Carter's Balloons & Candy Creations/Victorville
Brenda Dillion/Dezignz Etc/Gardena
Claudia Gee/Amazing Balloons by Gee/Hawthorne
Denise Hagopian/Heavenly Choice Flowers & Events/Whittier
Charity Hill/Lighter Than Air Balloons/Rancho Santa Margarita
Bertha Johnson/Joy Productions/Rialto
Yvette Mack/Yvette's Balloon Designs/Pasadena
Carmen Mayo/Elegant Designs by Carmen/Inglewood
Mackie McAllister/Spectacular Events & Décor/Los Angeles
Sylvia McClung/Charming Balloons/Los Angeles
Celini McKinney/Balloons & Party/Capistrano Beach
Kesha Miller/Three C's/Bev's Balloons & Flowers/Los Angeles
Melissa Mog/Creative Designs/Anaheim
Sandy Moreno/Hermosa Celebrations/Hermosa Beach
Yadira Noriega/Face Painting & Balloons/Riverside
Elizabeth Peterson/Tip Top Entertainers/City of Orange
Francie Rosen/Balloons Sound Great/Huntington Beach
Leslie Withers/Elite Floral Design/Eastville/Corona
Ja'Net Wyatt/POP! Balloons/Reseda
Linda Zeller/Party Blitz/Simi Valley
Sharon Woolfolk/Begin Again/Palmdale
Rosie Haynes/Ms. Rosies Balloons/Inglewood