Last year, the Art Alliance's inaugural "Look Who's Talking" lecture series fundraiser brought us four fascinating speakers on four diverse topics.
This year is no different, with a line-up that is sure to intrigue. The Art Alliance is proud to bring you speakers in the literary, performing, graphic, and culinary arts. All guest speakers are local personalities who have had an impact far beyond the Inland Empire.
Join us:
Monday, September 22, for Reza Aslan on the topic of "The Jesus of History & the Christ of Faith"
Monday, September 29, for Lauren Potter on the topic of "Following My Dreams" NEW DATE! Sunday, November 9, 2 p.m.
Monday, October 6, for Shannon Murphy on the topic of "Art & Creativity: Alive in Palestine"
Monday, October 13, for Marla Cohen on the topic of "From the Bowels of the Basement to Rubbing Shoulders with Hollywood"
Lauren Potter's filming schedule for the sixth season of Glee has made it necessary to postpone her appearance, but she is anxious to reschedule and can't wait to be able to share her story with the Riverside Art Museum's supporters. A rescheduled date is being worked out now. We apologize for any inconvenience. We will post the new date as soon as we hear from Lauren.Lauren will be here Sunday, November 9, at 2:00 p.m. Thank you for your patience and we hope to see you on Sunday!
Tickets
Tickets are $25 for general admission and only $10 for students for our last speaker, Lauren Potter! Please let us know the name(s) of the people you are purchasing tickets for as all tickets will be held at the door. If you are purchasing a student admission, you will need to show current student ID at the door or you will be asked to pay the difference. If you wish to pay with an American Express card, please call 951.684.7111.
Lecture and Series Tickets
Lauren Potter – General Admission $25.00 USD Lauren Potter – Student Admission $10.00 USD
Name(s) Ticket(s) Reserved for
Donate
As a non-profit institution, RAM relies on the generosity of donors like you to support a place where a love of the arts can be sparked and nurtured. YOUR support is critical to our mission. If you cannot attend the lecture series but would like to make a donation to the Riverside Art Museum in support of the arts, please click the button below. Thank you!
Sponsor
Your sponsorship of this event can help ensure the success of our fundraiser. Please consider supporting us at one of the following levels:
$500

Two tickets for each lecture with preferred seating. (Lecture tickets are held at the door so please give us the names of the ticket holders below when choosing your sponsor level.)
Name Recognition at Event
Name Recognition on RAM and Art Alliance Websites

$250

One ticket for each lecture with preferred seating. (Lecture tickets are held at the door so please give us the name of the ticket holder below when choosing your sponsor level.)
Name Recognition at Event
Name Recognition on RAM and Art Alliance Websites

$100

Name Recognition at Event
Name Recognition on RAM and Art Alliance Websites
Look Who's Talking Too Sponsorship
$500 level Sponsor $500.00 USD $250 level Sponsor $250.00 USD $100 level Sponsor $100.00 USD
Name(s) Ticket(s) Reserved for
THANK YOU TO OUR GENEROUS SPONSORS:
Gold Sponsors: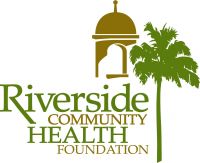 Silver Sponsors:
Kathy Allavie
Suzy Clem
Ken and Debby Phillips
Bronze Sponsors:
Doreen Alewine
Phil and Selina Bremenstuhl
Jane Carney
Merla Gaut
Leroy and Enor Harris
Sari Kustner
Artist Sponsor:
Karen S. Kauffman
Wine Sponsors: