We hope you will join us for this black-tie, red-carpet Gala Opening Celebration for Lois Sloan: Sculptor.
Tickets are $150. Those who have pre-registered before March 30, 2015 will receive a limited-edition exhibition catalogue!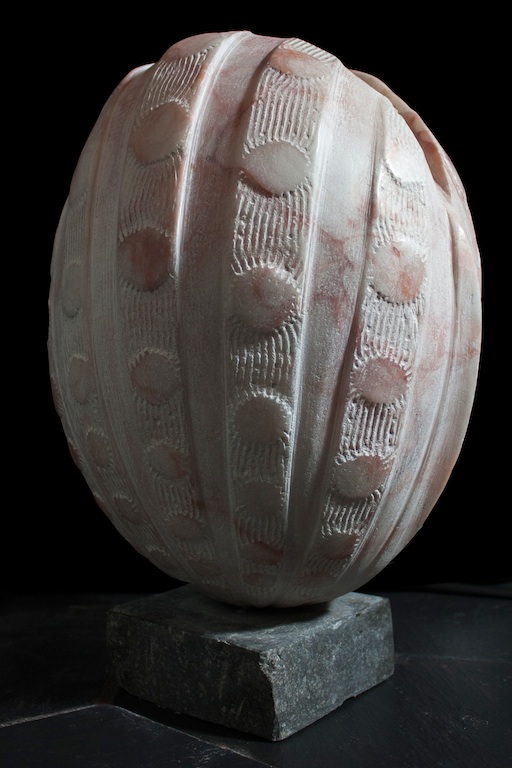 To purchase a ticket to the black-tie, red-carpet Gala Opening Reception, CLICK HERE.
RAM presents the first solo museum exhibition of artist Lois Sloan. Born in Minnesota in 1926, Sloan lived and worked in Los Angeles throughout most of her adult life. This survey exhibition spans Sloan's impressive career as a sculptor and teacher.
Mostly self-taught, she developed incredible mastery of her craft. Working primarily in marble and alabaster, her elegant sculptures are meticulously carved and thoroughly modern in form; the raw materials were so important to her that she once traveled to Carrara, Italy, to hand-select that famous marble.
In her home studio, Sloan taught classes that were attended by members of the Hollywood elite, including Bobby Van and Elaine Joyce. Many others, including Danny Thomas, Will and Ariel Durant, Ben Weingart, and Beverly Hills hotelier, Severyn Ashkanazi, collected her works.
Curated by Michele Urton, this exhibition will explore the work of this extraordinary artist, teacher, and mother.
About Curator Michele Urton
Independent curator Michele Urton currently holds the position of Exhibition Manager at the Skirball Cultural Center. She has held previous positions with Gemini G.E.L., the groundbreaking Los Angeles printshop, and spent seven years as Assistant Curator of Contemporary Art at the Los Angeles County Museum of Art. During her tenure, she curated Allan Kaprow: Fluids and EATLACMA, and assisted in the organization of Beyond Geometry: Experiments in Form, 1940s-70s and Tim Hawkinson. She has also worked at the Whitney Museum of American Art in New York. She received her B.A. from the University of California, Santa Cruz, and her M.A. from Brown University.
All images courtesy of Teeter Photography Co.
This exhibition is generously sponsored by:
Amy S. Harrison, Scott C. Harrison, and Claudia Sloan, her children


Henry W. Coil, Jr. | Linda Feldman | Douglas and Barbara Shackelton | Virginia Blumenthal
HUB International Insurance Services, Inc.: Filamena Lemos and Monica Keehfuss | People of Production | S. Sue Johnson
Jim Roorda | Chris Manning and Jaybee Brennan | Shuster Financial Group, LLC | Mike and Susan Miller
Mayor Rusty Bailey | Pam and Mark Rubin | Riverside County Board of Supervisors | Party Plus of Redlands | Flower Loft