Community Altar Project Kicks Off Artist-in-Residency Program at RAM
The Riverside Art Museum (RAM) is proud to launch an artist-in-residency program with Riverside-based artist Cynthia Huerta to facilitate the "Community Altar Project". The purpose of the museum's artist-in-residency program is to create exhibition-related engagement activities both at the museum and off-site in the community that inspire creativity and dialogue within our diverse community.
This project is inspired by an altar currently housed in the collection of the Smithsonian American Art Museum. [http://americanart.si.edu/collections/search/artwork/?id=33081] This revered altar was used in the mass when Cesar Chavez broke his 25-day fast in 1968. The original altar was created by Colorado artist Emanuel Martinez and depicts intricate images and icons of La Causa and the Mestizo heritage of Chicanos.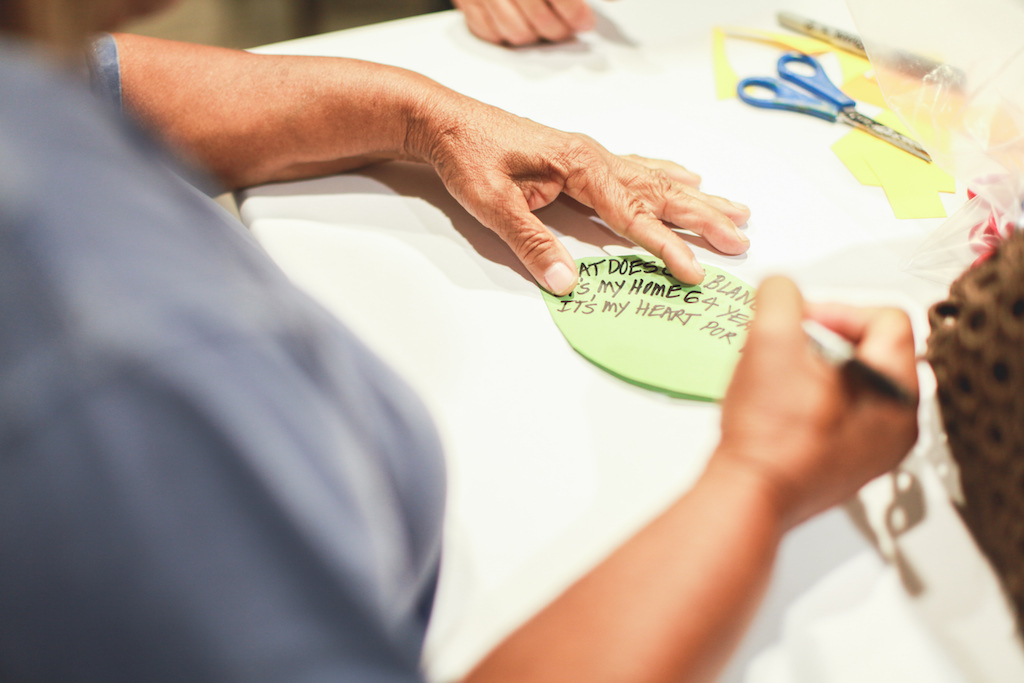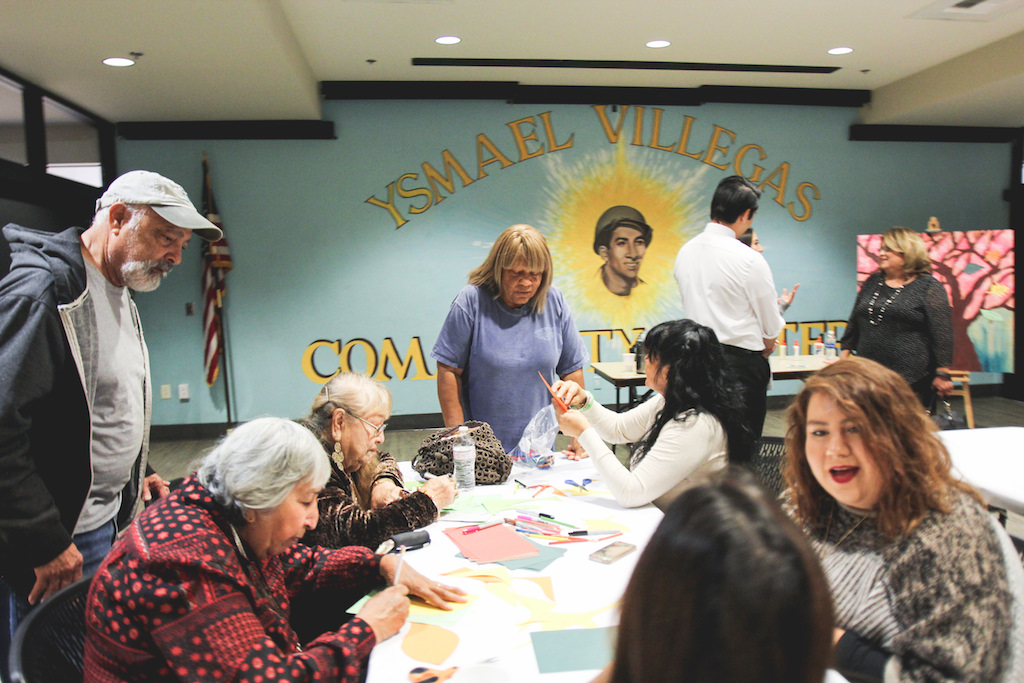 To create her altar, Huerta worked closely with five different community groups: the congregants at Our Lady of Guadalupe Shrine in the Eastside, the participants of Tesoros de Casablanca, students at Moreno Valley College, members of the Riverside Latino Network, and justice-involved youth on probation who are taking part in RAM's Creative Horizons program. Huerta guided them through conversations about their values, community, and heritage.
"I firmly believe in knowing where you come from in order to know where you are going," says Huerta. "This is an idea that is consistently visible in my imagery. Whether it is working on personal projects or collaborating with other artists in the community, the idea of honoring where you come from guides my work."
The project was launched Saturday, October 29, at the Fall Quermez at Our Lady of Guadalupe Shrine, which is one of the subjects of our Spanish Colonial Revival exhibition opening September 2017 as part of Pacific Standard Time: LA/LA, an initiative of the Getty with arts institutions across Southern California (the presenting sponsor is Bank of America).
Baudelia Cadena, who is part of the Eastside HEAL Zone's Parent Leadership group and who participated at the launch said, "Everything that we do, we do it out of love for the community and it gives me great joy to see the museum feels the same way."
Huerta has brought back the information from these conversations to the museum where she and her team of volunteers have etched the design onto panels with wood burning tools. The public is invited to join Huerta to help on Saturdays, 11 a.m. – 4 p.m., and Sundays, 12 noon – 4 p.m. (Please be aware that the holidays and other factors may affect her residency dates/times. Check our Facebook or call to confirm.)
After the etching is completed, the panels will then be brought back to the participants of the five partner community groups for Huerta and community members to paint together. The panels will ultimately be arranged into the altar and showcased inside the Riverside Art Museum along with the exhibition on farmworker photography by famed civil rights photographer, David Bacon, called Trabajamos/We Work: Photographs by David Bacon, running January 24 – April 11, 2017.
Please join us for the Opening Reception on Thursday, February 2, 2017, 7 p.m. – 9 p.m.
Huerta completed an Associate of Arts/Fine Arts Education program at Riverside Community College in 2015 and is currently attending CSUSB for her Bachelor of Arts/Fine Arts Education/Art Therapy. She has taught classes and workshops at California Institute of Men in Chino, ENGAGE for seniors, Riverside Metropolitan Museum, Riverside Art Museum, and afterschool programs at Alvord Unified School District.
Please join us during Huerta's residency days at the museum to participate in the altar's completion and see the completed altar during the run of Trabajamos/We Work: Photographs by David Bacon.
This Project was made possible by:
Press