CLICK HERE FOR PHOTOS FROM the 2nd ANNUAL RIVERSIDE ART MARKET.
The Riverside Art Market is a free family friendly annual one-day event featuring artists and artisans presenting their own works for sale. In addition, we welcome art galleries. The types of items for sale include oil, acrylic and watercolor paintings, etchings, prints and a variety of crafts including jewelry, woodwork, pottery and items made of fabric, glass and metal. Held at the historic Riverside Art Museum in downtown Riverside, the event will also feature, food trucks, a children's craft area, a balloon artist, face painting, and live printing, pottery and painting demonstrations.
CONTACT FOR INQUIRIES: Patti Funder, 951.201.8173
Vendors
Glass Totem Designs
Pegasaur Jewelry
Rudi Ruibal
Cathy Morford
Sandy Schnack
Mosaics by Rebecca
EWM Limited Editions
Judy Davies Designs
Bwilla Art Works
Joanna Mersereau
LMB Designs
Jean Hall Art
Leslie by Hand/Juniper Jammery/Rand Inc
photorestorations4U
JaxyLu
Photo Artists Network
Little Luxuries
pARTners: Garden Glass
Creative Glassworks
Riverside Community College Clay Club
Inna Bagaeva's Art
Anna Trotter
Annie's Garden & Patio
IB Art Club Norte Vista High School
Jo Thompson Art
Studio Steel Welding
Handwriting Analysis
LuLu's Jewelry/dbawingraphics
Bit N Bob's
Party to Gogh
The Riverside Art Market is Generously Sponsored in Part by: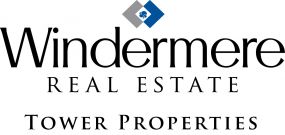 Kathy Wright | Lucille Arntzen | Frank & Lucy Heyming | Ken & Debby Phillips
Gary & Kathy Christmas | Ron & Marsha Loveridge
Riverside Art Market
Vendor Information for the Riverside Art Market's Artists and Artisans
Date: April 25, 2015
Time: 10:00 a.m. – 3:00 p.m.
Place: Riverside Art Museum, 3425 Mission Inn Ave., Riverside, CA 92501
Items to offer for sale:
Artists: original and reproductions of original work
Artisans: handcrafted work
Gallery: original work and reproductions of original work by represented artists
Set up:
April 24, 4:00 p.m. – 5:30 p.m. for spaces inside the Riverside Art Museum
April 25, 7:00 a.m. – 9:30 a.m. for all outside spaces
Take down:
April 25, 3:00 p.m., promptly. The area must be empty by 4:00 p.m.
All vendors must remain in operation during Riverside Art Market hours and cannot tear down until the conclusion of the event.
No canopies or tents exceeding 10ft x 10ft allowed.
Each vendor is responsible for cleaning up his/her space.
No electricity is provided.
No tables, chairs, or easy-ups are provided.
Cost is $100 per 10ft x 10ft space. 10% discount for Riverside Art Museum Members.
Vendor areas (Once the application and payment have been approved you will receive notice via email to pick your preferred vendor's location, on a first-come, first-serve basis. We will do our best to accommodate your preferences. Image scale is 1 square = 2 feet.):
RAM will provide the city one-day business license and insurance.
How to sign up:
Download, print out, fill out, and sign the application and waiver. Scan the signed application and waiver.
Fill out the online form below, attach the scanned application and photo example of artwork, and click Submit to pay the fee to reserve your vendor space.
Application deadline is March 31, 2015.
If you wish to pay with a check, please download, print out, fill out, and sign the application and waiver. Then either bring the completed application with photo example of artwork and a check for the appropriate amount made out to the Riverside Art Museum in to the front desk or mail to:
Riverside Art Museum
Attn. Patti Funder
3425 Mission Inn Avenue
Riverside, CA 92501
To sign up as a FOOD VENDOR, please download this Food Vendor application and follow the instructions noted on the application.
For more information, please contact Patti Funder by calling 951-201-8173, emailing ramartmart2@gmail.com or visiting the Art Alliance website at www.riversideartalliance.org.