The Cheech Opening Celebrations
Be a part of the world-premiere opening celebrations of the groundbreaking
Cheech Marin Center for Chicano Art & Culture of the Riverside Art Museum!
After nearly five years of collective community effort, we are opening the doors to the nation's premier center for Chicano art and culture! A public-private partnership between the Riverside Art Museum, Cheech Marin, and the City of Riverside, The Cheech will welcome 100,000+ visitors annually to explore exhibitions and engage in educational opportunities. We invite you to celebrate with us at one or more of the exciting events we have planned!
Los Lobos Benefit Concert
Saturday, May 7, 2022
Doors open at 6 p.m.
Riverside Municipal Auditorium
3485 Mission Inn Ave., Riverside
Tickets are now on sale for The Cheech benefit concert headlined by Grammy-Award-winning Chicano rock band, Los Lobos, with "East L.A. Chican@ rock group" Quetzal opening!
Tickets start at $32. All proceeds go to The Cheech!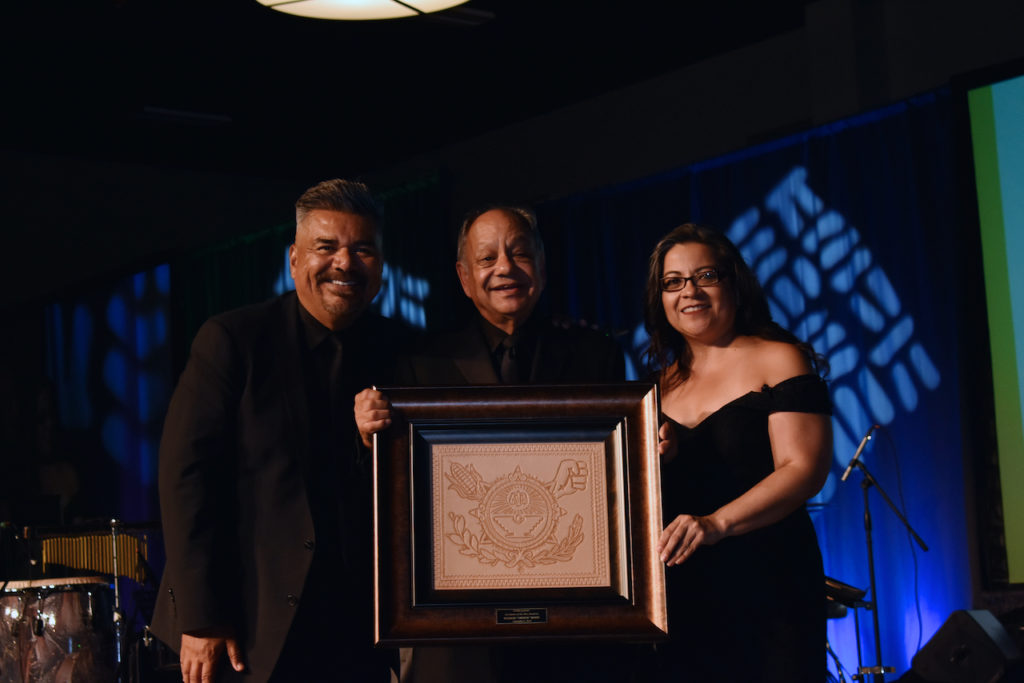 Celebrando Chicano Art Gala
Friday, June 17, 2022
Riverside Convention Center
3637 5th St., Riverside
With an expected attendance of 800, including Cheech Marin and friends, this fundraising gala, presented by UNIDOS, will include a VIP cocktail reception for sponsors, dinner, awards, live performances, and both live and silent auctions.
More info to come!
The Cheech
Opening Day
Saturday, June 18, 2022
10 a.m.–5 p.m.
The Cheech Center
3581 Mission Inn Ave., Riverside
Join Cheech Marin and friends to celebrate the opening of the center as 2,000 members of the public tour the center for the first time at no cost. Create with featured artists in front of The Cheech.
More info to come!
Ways to Support
Become a Sponsor
Click here to view the Sponsorship Packet. Then click here to become a sponsor today!
Donate Goods/Services
Want to donate goods or services for the auction? Click here!