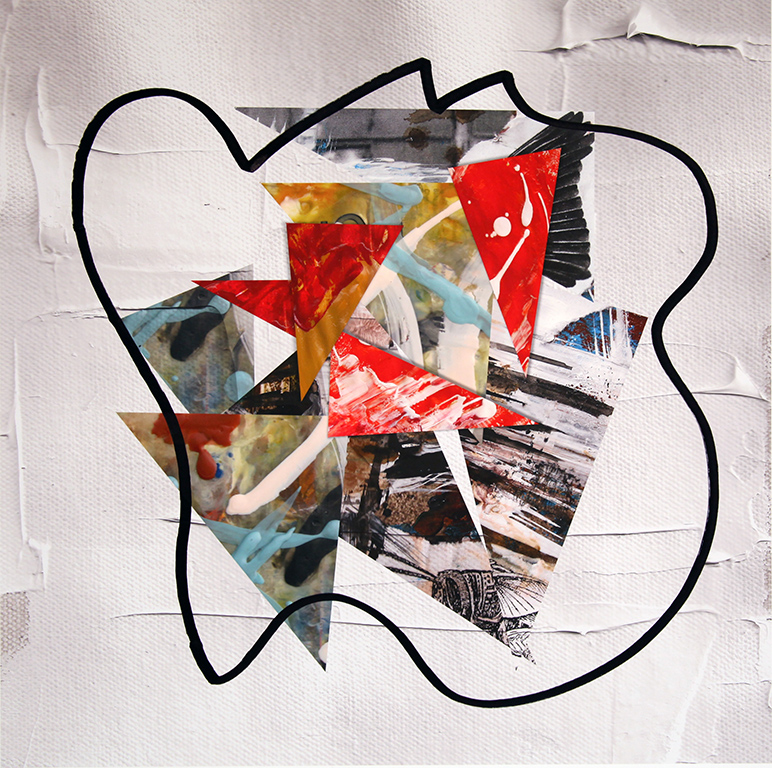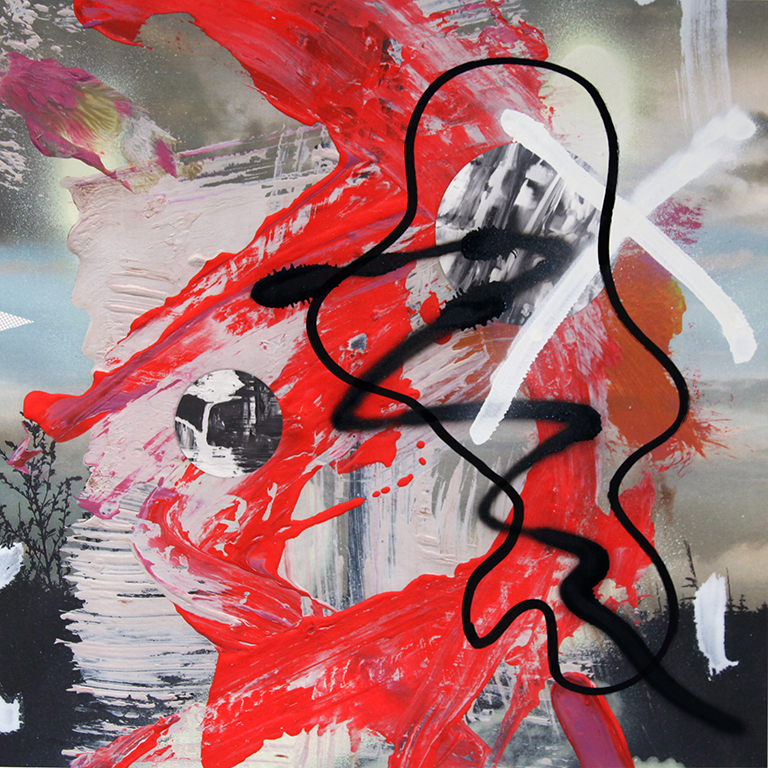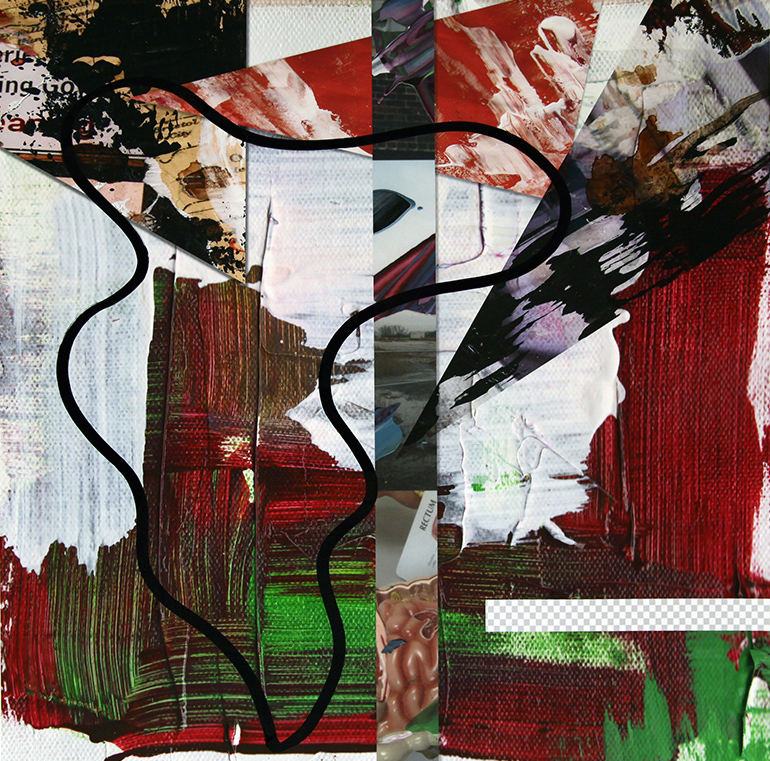 Exhibition: June 27 – August 27, 2017
Artist Statement
The core of my work is photographic and time-based. In a process-heavy part of my studio practice photographs are used in combination with paint and printmaking techniques to build the base of digital artworks that investigate concepts of abstraction, human ideology, and digital consciousness in connection with nature. This can be seen in the recent series of work titled re-active.
This series of work began as a cathartic purge. I often work on several projects at the same time and as the name implies this work came as a reaction to many different projects and ideas. Living with Crohn's Disease has altered the way I approach my studio practice. It affects every decision I make, including the artwork and research I focus on. My studio practice moves between key interests in what might be ecologically responsible for the disease, along with my own theoretical interests in abstract thought, nature, and entropy. Much of the photographic content in this series comes from a larger body of work titled Canvas of Ruin, a documentation of what the Environmental Protection Agency defines as a place of uncontrolled hazardous waste, otherwise known as a Superfund Site. I document these Sites and their possible link to chronic illness.
re-active builds a dialogue between abstraction in painting and the digital interface of photography. I scan paintings at a high resolution, reframe, and manipulate them using photographic and printmaking techniques, and finish the work by painting or screen printing on the final printed surface. I am interested in opening up a visual conversation beyond the movement of pigment on canvas to the ideas of compressed space, illusion, and the phenomenological qualities that occur in the process. Focal depths are altered, details are hyper-realized, and colors become something more than milled pigment as they are reproduced in CMYK. The content that builds the abstraction becomes paramount.
About the Artist
Luther was recently a Visiting Professor of Art and Design at Hubei University of Technology in Wuhan China. Luther received a Bachelor of Fine Arts at Southern Oregon University and a Master of Fine Art at the University of Wisconsin-Milwaukee. He has exhibited internationally, including recent shows in China, Italy, and South Korea. Luther has been a visiting Artist-in-Residence in Iceland, Sweden, Norway, Finland, and the Riverside Art Museum.