Exhibition: October 10, 2015 – January 11, 2016
Opening Reception: Friday, October 9, 2015, 7:00 p.m. – 9:00 p.m.
Meet the Artist and Demo: Saturday, October 10, 12:00 noon – 1:00 p.m. (Free with admission; bring your own box lunch)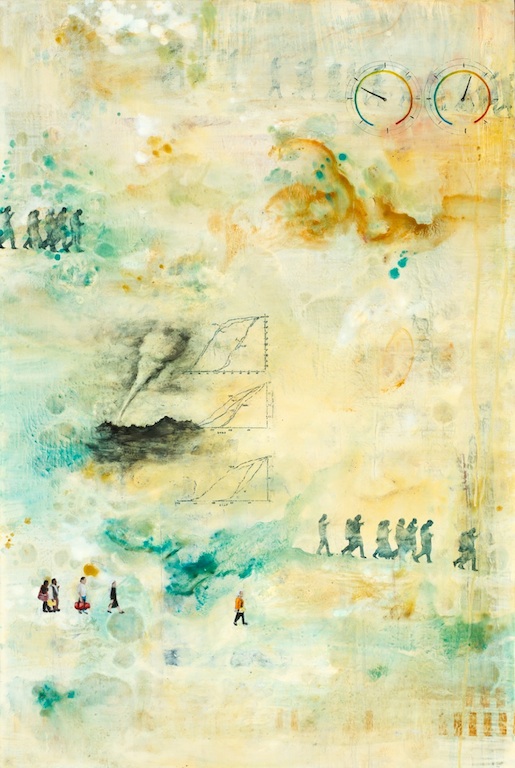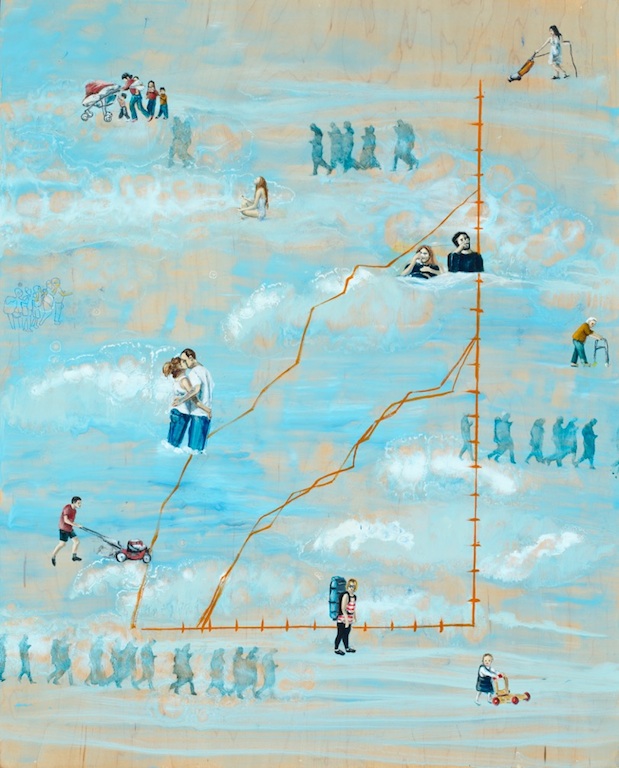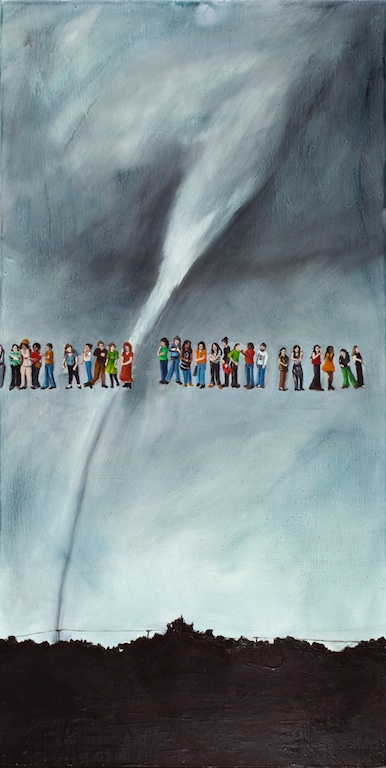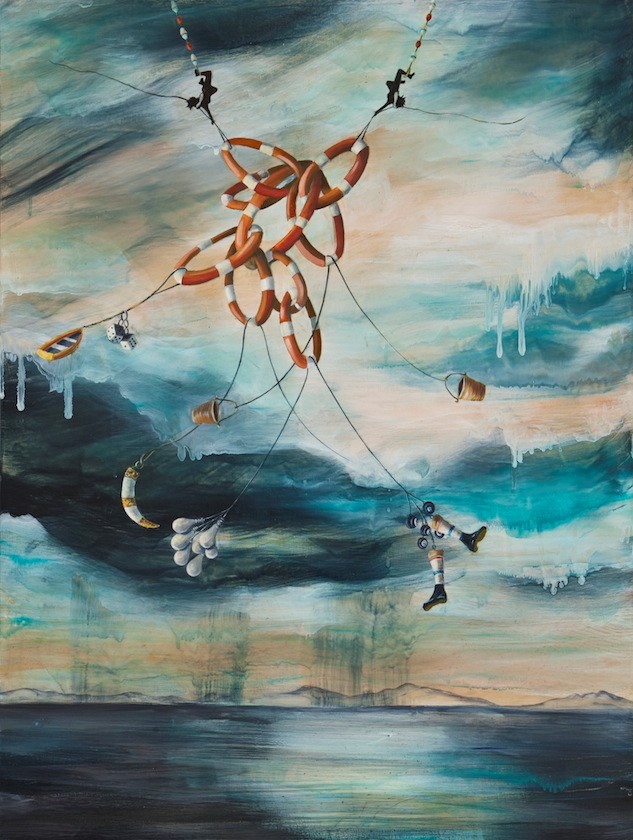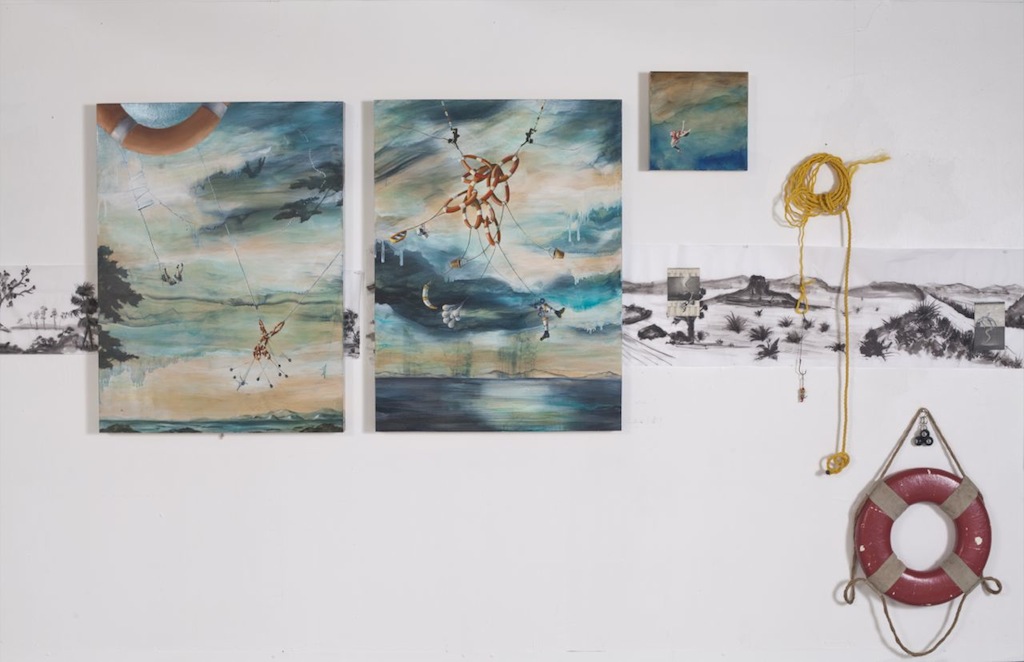 Santa Cruz-based artist Andrea Borsuk will create a site-specific mural installation portraying the journey from the Northern California Coast to the Riverside Valley. By layering paintings, drawings, and objects on top of a wall mural to imply a narrative trajectory, Borsuk explores the precarious notion of time and destiny.
"I am fascinated by our cultural obsessions with the various rituals and talismans that we subscribe to for protection, good luck, and safety in our daily lives," explains Borsuk. "Horseshoes, rabbit's feet, and safety devices—all are mementi mori—signs and reminders of the precarious nature of life and our need for all kinds of faith. Referencing the three sisters of fate from Greek mythology, my narrative toys with the notions of divine powers and the hopes we may cast upon these eclectic "goddesses" for bestowing upon us fortune and survival."
Featured as jewels on an elaborate thread of life, Borsuk's cast of characters are reveling in and ultimately submitting to the journey of life—an unpredictable and ever changing ride.
Borsuk has also created a set of painted tarot cards, The Mortals, which will be on display in the Ross R. DeVean gallery. Participants will be encouraged to pull from the deck and engage in a personal tarot reading. They can also contribute to the "Riverside Community Deck" and create new meanings and definitions for the tarot deck.
In the Bobbie Powell gallery, participants will have an opportunity to make and contribute a personal milagro or charm to the Wishing Wall, a community project that functions as a wishing well.
Join us for the opening reception on Friday, October 9, 2015, from 7:00 p.m. – 9:00 p.m. Free to the public.
Please also join us on Saturday, October 10, 2015, from 12:00 noon – 1:00 p.m., to meet the artist and participate in a demo. Free with admission, the public is encouraged to bring their own lunch. Borsuk will host a lunchtime lecture discussing her current exhibition. Participants will get to know more about her process in making her multimedia mural, paintings, and installations, as well as contribute to the Wishing Wall and Tarot project in the galleries.
*Installation video by Eric Romero