with Audio Installation by Jean-Paul Garnier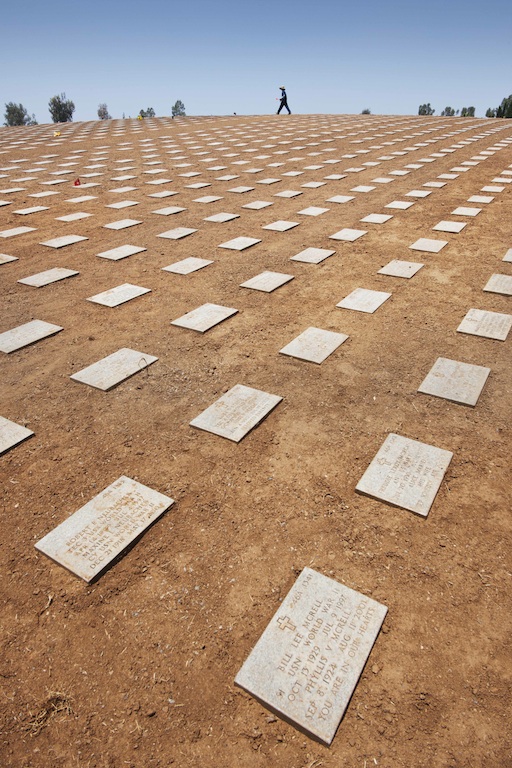 RAM proudly presents Wild Blue Yonder, an exhibition recording the many "hidden" stories of Southern Californian veterans in Riverside and the Inland Empire. The exhibition explores the military's influence on the development of Riverside's community as one of the most ethnically diverse in the nation. Eight decades of stories are collected with interwoven themes: the role of the military in promoting migration to California; the challenges of reintegration; issues of segregation, accommodation, community, and civil rights; the stigma of having served in Vietnam; and today's challenges of post-traumatic stress and unemployment. Inland Southern California has been vastly shaped by the influence of military infrastructure and military service. California has long been a destination for those in search of opportunity, fame, fortune, landscape, and genial weather; these stories reveal the complexity behind the dreams. The second collaboration between photographer Douglas McCulloh and writer Susan Straight at RAM, Wild Blue Yonder sheds light on why veterans (both past and present) choose to join the military and decide to settle in California, and how they influence a community as they integrate back into society.
RAM is excited to present this second collaboration between McCulloh and Straight, which follows their well-received 2013 exhibition exploring the people and landmarks of Riverside's Eastside community, More Dreamers of the Golden Dream.
Riverside is home to March Air Reserve Base, one of more than a dozen military installations in Southern California, and one of the oldest bases in the state, dating back to 1918. Many Riverside residents also worked at Norton Air Force Base, as well as El Toro and Camp Pendleton Marine Bases. Riverside is also home to one of the country's largest, most active military cemeteries; Riverside National Cemetery, one of only four National Medal of Honor Memorial Sites, opened in 1978. Four Medal of Honor recipients are buried there, as well as seven members of the legendary Tuskegee Airmen, America's first aviators of African descent. University of California, Riverside's library is home of the Tuskegee Airmen Archives and hosts an annual conference featuring surviving Tuskegee Airmen and their families.
Artist Bios
Douglas McCulloh is an artist, writer, and curator. He is an honors graduate of the University of California, Santa Barbara, and holds an M.F.A. in photography from Claremont Graduate University. He is a three-time recipient of project support from the California Council for the Humanities and has curated fourteen exhibitions, including three for the California Museum of Photography. McCulloh's work is held in numerous institutional collections, including the Los Angeles County Museum of Art; Bibliotheque Nationale de France, Paris; Photographic Resource Center, Boston; California Museum of Photography; Laguna Art Museum; Center for the Study of Political Graphics, Los Angeles; and Southeast Museum of Photography, Florida.
Susan Straight is a Distinguished Professor of Creative Writing at the University of California, Riverside, where she has taught since 1988. She has published ten novels, and 200 of her essays and articles have been featured in magazines and journals including The New York Times Magazine, The Los Angeles Times Magazine, Harpers, The Believer, The Nation, Reader's Digest, Real Simple, Family Circle, Salon, Oxford American, and Ms. In 2011, Straight received the Gina Berriault Award for Fiction from San Francisco State University; in 2007 The Lannan Award for Fiction, for her body of work; and in 1998 a Guggenheim Fellowship for Fiction. Straight has been a regular commentator on National Public Radio's All Things Considered.
This project was made possible with support from Cal Humanities, in partnership with the NEH. Experience more at www.calhum.org. Any views, findings, conclusions, or recommendations expressed in this exhibition and website do not necessarily represent those of Cal Humanities or the National Endowment for the Humanities.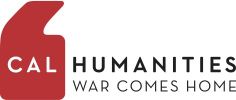 Further sponsored by:
Connie and Roger Ransom | UC Riverside Libraries | Ellen and Clarence Peterson Foundation | KH Metals and Supply | Riverside Air Service | Kern Sheet Metal | Assemblyman Jose Medina | Vedder Restoration Painting | Bedrock LA | Mayor Rusty Bailey
Special thanks to:
Master Sergeant Linda Welz, US Air Force | Patricia Korzec & Jeff Houlihan, & March Field Air Museum | Air Force Village West Foundation | Linda Salinas Thompson, & Riverside County Mexican American Historical Society | First United Methodist Church of Riverside | Colonel Mark Sigler & the 452 Air Mobility Wing