Exhibition: March 1 – April 11, 2015
Opening Reception: Thursday, March 5, 2015, 6:00 p.m. – 8:00 p.m.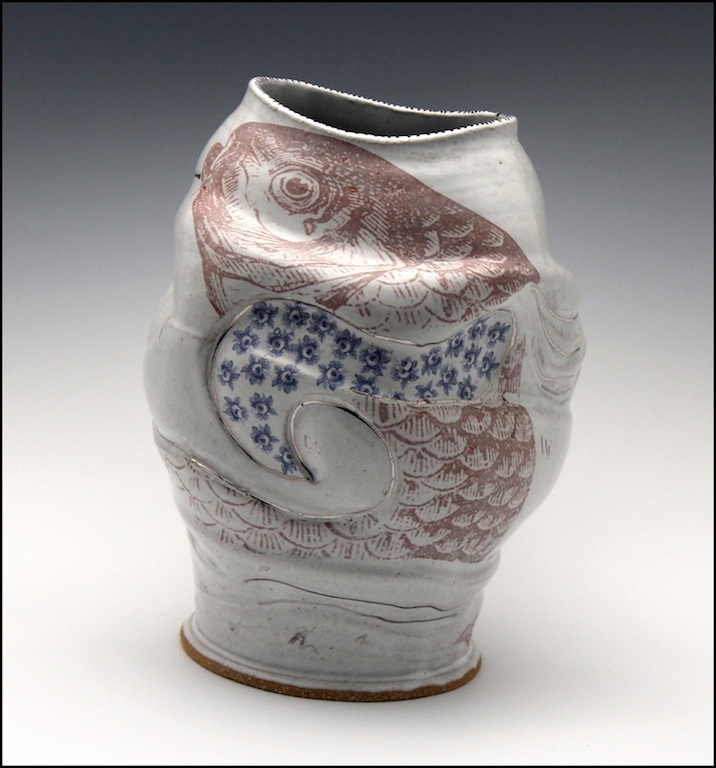 The Riverside Art Museum (RAM) is pleased to present Spotlight: Visual Arts Across the Generations in the Riverside Unified School District.
E.W. Eisner wrote in Ten Lessons the Arts Teach (1998) that, "a 'work of art' is both an activity and a result; it is a noun and a verb…. One of the great aims of education is to make it possible for people to be engaged in the process of creating themselves. Artists and scientists are alike in this respect." The impact that arts education has on academic performance, social development, and community engagement is often underestimated and undervalued just because it is difficult to measure. Americans for the Arts, the nation's leading nonprofit for advancing the arts and arts education, has stated time and again that, "arts education should not be considered a frill, but a necessity."
"We appreciate the on-going collaboration with the Riverside Art Museum and this special opportunity to showcase our students' and faculty's artwork," says Antonio Garcia, Riverside Unified School District's Assistant Superintendent of Curriculum and Instruction. "This exhibit reflects the value we place on arts education, both as a school district and as the larger Riverside community."
"Many RUSD graduates have gone on to exhibit, teach, and work at RAM," says Drew Oberjuerge, Executive Director. "This exhibition presents exceptional student, teacher, and faculty artwork. As creativity and analytical thinking – things that are developed through arts education – become important facets of the 21st century work force, the RUSD and RAM are working together to encourage artist development."
The Riverside Unified School District (RUSD), founded in 1871, provides pre-Kindergarten to adult education to students within the City of Riverside and some surrounding unincorporated communities. Art education has been an important priority for the RUSD for many years. Children as young as pre-Kindergarten students are exposed to a wide range of arts programs: instrumental and vocal music; dance; theater; the visual arts of painting, drawing, and sculpture; and more. Students with an interest in the arts are encouraged to enhance their skills with a variety of advanced coursework.
DATES TO REMEMBER:
Drop-off: Artwork must be hand-delivered to RAM, 3425 Mission Inn Avenue, Riverside, CA 92501, on either Wednesday, February 25, or Thursday, February 26, 2015, 10:00 a.m. – 8:00 p.m. NO EXCEPTIONS.
Exhibition Dates: March 1 – April 11,2015.
Opening Reception (during Riverside Artswalk): Thursday,March 5, 2015, 6:00 p.m. – 8:00 p.m.
Pick-up: Artwork must be picked up at RAM on Sunday, April 12, 10:00 a.m. – 4:00 p.m., or you must make a special appointment with RAM staff by Wednesday, April 1, 2015, for a pick-up date and time between April 12 – 19, 2015.
For more information, email RAM Exhibitions and Collections Coordinator Allen Morton at amorton@riversideartmuseum.org.