Exhibition: April 21 – July 5, 2015
Opening Reception: Thursday, May 7, 2015, 6:00 p.m. – 8:00 p.m.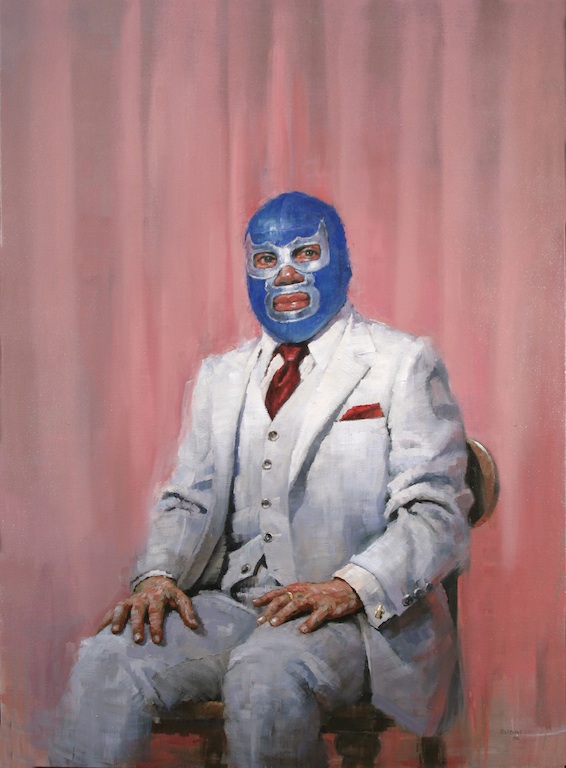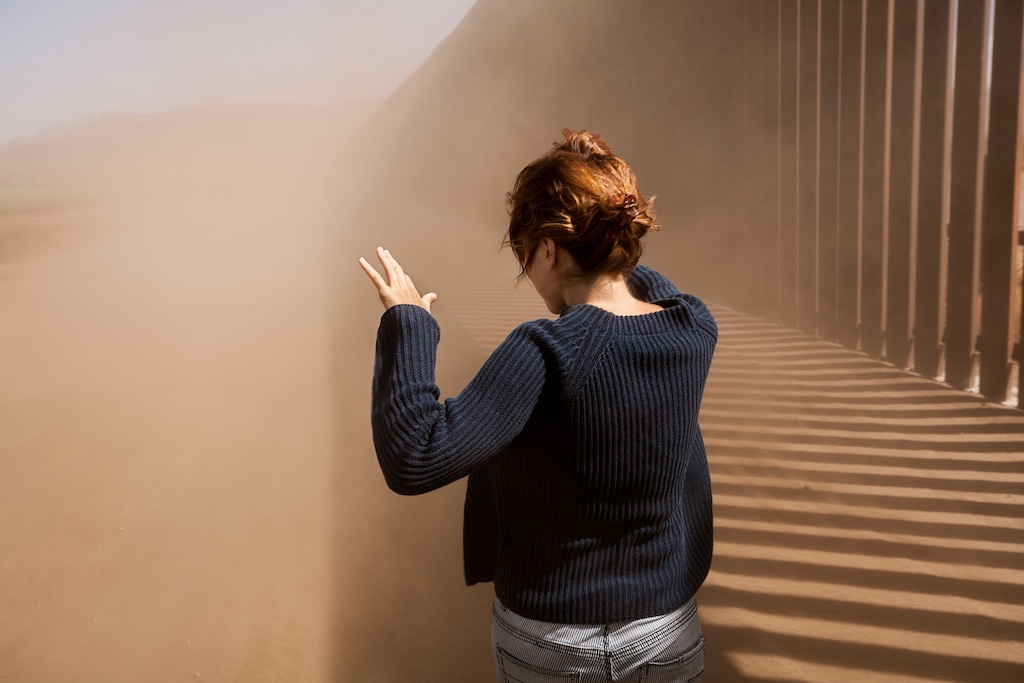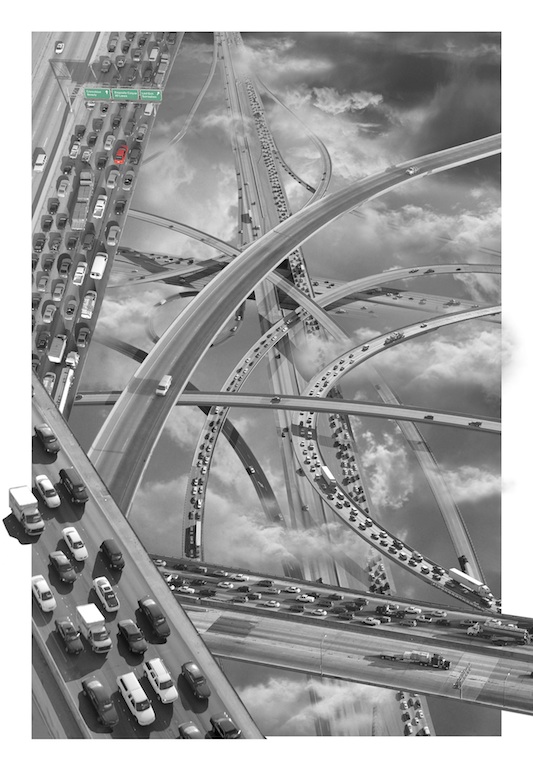 Three Exhibition Venues:
Palazzo della Provincia di Frosinone, Frosinone, Italy, October 4 – 28, 2014
Oceanside Museum of Art, Oceanside CA, December 6, 2014 – March 29, 2015
Riverside Art Museum, Riverside, CA, April 21 – July 5, 2015
California Dreaming: An International Portrait of Southern California is a juried exhibition with approximately 50 selected artworks that will travel for exhibition to three venues: the Palazzo della Provincia di Frosinone in Frosinone, Italy (Rome vicinity) under the leadership of Alfio Borghese, Gallery Director; Oceanside Museum of Art (OMA) under the leadership of Daniel Foster, Executive Director; and Riverside Art Museum (RAM) under the leadership of Drew Oberjuerge, Executive Director.
The juried exhibition of original work is an exploration of the popular fascination with the celebrated lifestyle, influences, and environs of Southern California.
In addition to the selected artworks from the juried competition, there will be five artworks that will be included in the traveling exhibition by special invitation of the jurors. These five pieces will embody and reflect the vision of California Dreaming: An International Portrait of Southern California and will further enhance the scholarship and strength of this traveling exhibition.
BIOGRAPHIES
Daniel Foster – Juror
Daniel Foster has a distinguished 25-year career in fine and contemporary arts/museum leadership and programming in addition to being a proven nonprofit and philanthropic foundation leader. As the Executive Director of the Oceanside Museum of Art since August 2012, Foster has instituted significant new visioning and programmatic growth and outreach into the region. Additionally, Foster is exerting leadership in the Oceanside and North County arts community as a critical convener and collaboration builder.
Previous to OMA, Foster was the President/CEO of The Community Foundation Serving Riverside & San Bernardino Counties – a $60 million philanthropic foundation and regional leader for quality of life issues. Foster was the Executive Director of the Riverside Art Museum (RAM) and widely regarded as a key visionary community leader in developing the city of Riverside's now successful "City of Arts & Innovation" downtown revitalization strategy over the past decade. Earlier in his career, Foster produced outstanding adult education programs for ten years at the San Diego Art Institute – in addition to working at the Headlands Center for the Arts (Sausalito, CA), the University Art Gallery at UCSD, and the San Francisco Art Institute. Academically, Foster received a Bachelor of Science degree in Entrepreneurship/Business at the University of Southern California and a Master of Fine Arts with honors in New Genres and Painting/Sculpture from the San Francisco Art Institute.
Drew Oberjuerge – Juror
Born and raised in the Inland Empire, Drew Oberjuerge has served as the Executive Director of Riverside Art Museum since March 2012. She is committed to programming that engages the community as well as educational and professional institutions.
Oberjuerge graduated from University of California, San Diego with degrees in Political Science/Political Theory and Italian Literature and also holds a Master of Public Administration degree from University of Southern California. While studying abroad in Italy she fell in love with the visual arts and has since worked at a number of arts organizations throughout Southern California including the Los Angeles County Museum of Art. In 2008, she returned to the Inland Empire to create the Art Works program, a creative-arts-for-wellness program for individuals who carry a mental-health diagnosis, with Jefferson Transitional Programs.
Peter Frank – Juror
Peter Frank is a Los Angeles based art critic, curator and poet. Frank started as the Senior Curator at Riverside Art Museum in 2005 and is now an Adjunct Senior Curator. He is a frequent contributor to The Huffington Post and was a critic for LA Weekly until 2008, an editor of Visions Art Quarterly as well as a critic for The Village Voice and The SoHo Weekly News in New York.
Frank has curated and organized a significant body of exhibitions at institutions throughout the world. He has also organized numerous theme and survey shows, including "Driven to Abstraction: Southern California and the Non-Objective World, 1950-1980" for the Riverside Art Museum; "Artists' Books U.S.A.," "Mapped Art: Charts, Routes, Regions" and "Line and Image: The Northern Sensibility in Recent European Drawing," all for Independent Curators Inc.; "Fluxus Film and Video" for the Museo Reina Sofia in Madrid; "Young Fluxus" for Artists' Space in New York; "To the Astonishing Horizon" for Los Angeles Visual Arts; "Southern Abstraction" for the Raleigh (NC) City Gallery of Contemporary Art; "The Theater of the Object, 1958-1972" for New York's Alternative Museum; "Visual Poetry" for the Otis/Parsons Art Institute in Los Angeles; "Multiple World" for the Atlanta College of Art; and, most notably, "19 Artists – Emergent Americans," the 1981 Exxon National Exhibition mounted at the Guggenheim Museum. Frank received his B.A. and M.A. in art history from Columbia University.
Alfio Borghese – Gallery Director
Alfio Borghese of Italy's noble Borghese family has been acclaimed throughout Italy for over 40 years as art critic, curator, art director and journalist. As producer, journalist and interviewer in association with RAI (Italy's national public broadcasting company) Borghese produced a notable series of films and documentaries featuring the most important artists, writers and political figures of the twentieth century. He has instructed laureate courses in film, theater and television, and as President of il Teatro Stabile dei Ragazzi, Borghese has written and directed hundreds of theatrical performances for youth and adults.
In collaboration with the European Union, Borghese was instrumental in creating 21 museums throughout the province of Siena, including the National Museum of Archeology. Borghese directed the Italian Pavilion of Viterbo for the Venice Biennale in 2011 and since 2012 has served as president and curator of the Biennale di Frosinone, Anagni and Alatri, a major exhibition of 180 works from 90 artists. He serves as artistic director of the Festival of Contemporary Visual Arts sponsored by the City and the Province of Frosinone and regularly curates prominent exhibitions in Veroli, Anagni, Grottammare, the Palazzo degli Alessandri in Viterbo, and the Villa Baruchello in Porto Sant 'Elpidio.