VIP Sponsors Only Reception begins at 5:30 p.m.
Riverside Convention Center, 3637 5th St, Riverside, CA 92501
Celebrando Chicano Art, with an expected attendance of 1000 including Cheech Marin and friends, will consist of a VIP reception beginning at 5:30 p.m. (for sponsors), dinner, awards, live performances, and both live and silent auctions.
Cocktail attire; black tie optional.
Consider becoming a sponsor! Download Sponsor Package info here.
You can purchase tickets and sponsorships here. We have released a limited number of additional tickets for purchase. Buy now before we're sold out!
Parking: Click here to see convenient parking locations and fees.
Entertainment Announcement!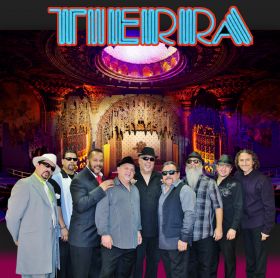 The live entertainment for the Gala will come courtesy of TIERRA!
TIERRA, named "Best R&B Vocal Group" in 1981 by Billboard Cashbox, Record World, and BRE (Black Radio Exclusive) magazines, is the first Hispanic act to have four songs on the national Pop charts and three songs simultaneously in the top 100 charts. Tierra's invigorating blend of R&B, Latin, and Pop, is the precursor to many Hispanic artists. They performed at such prestigious venues as Carnegie Hall, The Greek Theater, Dodger Stadium, The Rosebowl, Red Rocks, Houston Astrodome, as well as such television shows as The American Music Awards, American Bandstand, Soul Train, Solid Gold, and many others.
Their 1981 mega hit "Together" catapulted them to the top of the national and international charts. And the band, under the leadership of Rudy Salas has been going strong for almost 45 years and have performed on stage with such superstars as James Brown, Michael Jackson, Bruce Springsteen, War, as well as many other top performers of the music business.
Tierra has been widely known for opening doors for other Latino artists, such as Los Lobos, Gloria Estefan and Miami Sound Machine, Sheila E., Paul Rodriguez, etc.
Rudy started Tierra in 1972 and brought in his brother Steve on vocals. At the time, Tierra was more rock oriented and released two albums. They received critical acclaim, but they failed to impress the commercial markets around the country. They refined their R&B and Latin influences on the nightclub circuit for about six years.
In 1981, Tierra decided to quit the club circuit and honed their skills in the recording studio again.
"City Nights" was the result and Rudy tried to shop it to every record company around L.A. He was turned down by all of them. Rudy decided to put the album out independently. He worked out deals here and there, and the local radio stations started playing "Together" the single. Before you know it, the song got on the national charts, even without a record company. All of a sudden, the very same record companies that turned it down were bidding for the record.
It finally caught the ear of Neil Bogart of Boardwalk Records. He signed the band, and as they say, "The rest is history".
Subsequently, Tierra had many other hits such as "Gonna Find Her", "Memories", "La La Means I Love You", "Are We In Love", "Zoot Suit Boogie", "Lady In the Moonlight", "Latin Legends Live", etc.
In 1992, Tierra was asked by James Brown to back him up for his appearance on the Hollywood "Walk Of Fame" and toured with him, as well as with the Commodores, Kool and The Gang, The Gap Band, etc.
Since then, Tierra has performed all over the U.S. and many parts of the world.
With over 25 CDs under their belts, and their songs being featured on several compilation CDs, the band is as strong as ever, with leader-guitarist-singer-producer Rudy Salas holding down the foundation, along with a super tight rhythm section lead by Chris Trujillo on drums (formerly with Toto and Tom Petty), Tony Banda (original bassman for the legendary Poncho Sanchez), Joey Navarro, keyboard wizard, and Dale Villavicencio on percussion (Sheila E., Azteca). Leading the horn section is Tierra veteran Rudy "Bub" Villa on alto sax, as well as Victor Cisneros on soprano sax, and Jeff Lewis on trumpet (formerly with the Jackson Five). Handling the vocals is the dynamic Will "Rize" Rivera.
Tierra is now in the studio working on their next CD. With a line up of veteran musicians like this, it promises to be one of their best ever.
***
Additionally, the Mariachi Divas will perform during dinner and DJ Anthony Guaracha will spin during the VIP reception.
Here's a little bit more about Guaracha: Anthony Guaracha, DJ TJ Pops, began DJ-ing in the mid-1990s. He has volunteered at the University of California, Riverside, radio station, KUCR, since he was an undergraduate student in 2001, interning for the Radio Aztlan program. He enjoys participating in events that support and highlight the community.
. . . about Mariachi Divas . . . Founded in 1999 by trumpet player Cindy Shea, the Two -Time Grammy Award-Winning Mariachi Divas de Cindy Shea is a multicultural, all-female ensemble that continues to push and expand the scope of mariachi music. Since 2003, Mariachi Divas has been the official mariachi of the Disneyland Resort where they entertain audiences of all ages and backgrounds on a year-round basis. In addition to performing regularly at the Disneyland Resort and when they are not busy recording albums, Mariachi Divas and their music can be found in films, music videos, Hallmark greeting cards, and movie soundtracks, as well as touring across the United States and Mexico.
Chicano Culture Awardee – Dolores Huerta
Receiving the Chicano Culture Award during the gala will be Dolores Huerta, Founder & President of the Dolores Huerta Foundation and co-founder of the United Farm Workers of America with Cesar Chavez.
Dolores Huerta is a civil rights activist and community organizer. She has worked for labor rights and social justice for over 50 years. In 1962, she and Cesar Chavez founded the United Farm Workers union. She served as Vice President and played a critical role in many of the union's accomplishments for four decades. In 2002, she received the Puffin/Nation $100,000 prize for Creative Citizenship, which she used to establish the Dolores Huerta Foundation (DHF). DHF is connecting groundbreaking community-based organizing to state and national movements to register and educate voters; advocate for education reform; bring about infrastructure improvements in low-income communities; advocate for greater equality for the LGBT community; and create strong leadership development. She has received numerous awards, among them, The Eleanor Roosevelt Human Rights Award from President Clinton in 1998. In 2012, President Obama bestowed Dolores with The Presidential Medal of Freedom, the highest civilian honor in the United States.
Chicano Art Awardee – Cosmé F. Cordova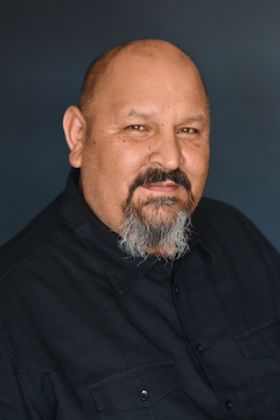 Receiving the Chicano Art Award during the gala will be Cosmé F. Cordova, artist and Founder/Director of Division 9 Gallery.
Cosmé F. Cordova is a Mexico native that moved to Riverside with his family when he was a young child. Growing up, Cordova was a natural-born artist and he quickly gained his footing as one of Riverside's premier creative leaders. Cordova has established himself as a professional artist who works in several mediums with acrylic painting being his favorite. In 2001, Cordova founded and is the Director of the Riverside-based Division 9 Gallery.
Through the years, Cordova has enhanced the role of arts and cultural events in the City of Riverside. Included in the list of his inspired signature events are: Riverside Arts Walk on First Thursdays, Amo Frida Festival, Cinco de Mayo Festival, and now in its 15th year, the Riverside Day of the Dead Celebration. Cordova is an integral part of Riverside's cultural identity and brings to the forefront both established and emerging local artists, as well as art students from local educational institutions. 
Cordova's goal has always been to bring the diverse community of Riverside together using the arts as our common ground and believes, "there is much to learn from the celebration of our differences."
Chicano Industry Awardee – Cardenas Markets
Receiving the Chicano Industry Award during the gala will be Cardenas Markets.
Jesus Cardenas was an ambitious and determined young man when he came to this country from the state of Jalisco, Mexico, in 1957. Jesus traveled to California under the "Bracero" work program.
For years, he worked in the fields of California with the goal of providing a better future for his family, determined to someday own his own business.
He never imagined that this dream would someday become a reality and his chain of stores would become a leading business in the same communities he became acquainted with for the first time while working in the fields.
Decades later, Cardenas Markets grew in Southern and Northern California, Nevada, and Arizona. 
Today, Cardenas Markets LLC, headquartered in Ontario, CA, is one of the largest Hispanic grocers in the country with 47 stores under the Cardenas Markets banner and seven stores under the Los Altos Ranch Market banner in Arizona.
Cardenas Markets LLC is proud to continue its expansion as part of a dynamic and solid investment group establishing the foundation to become. The #1 chain of Hispanic supermarkets in the United States, the values and traditions instilled by the Cardenas Family remain current in day-to-day operations, as is their commitment to the communities they serve.
A Special Award to Honor Cheech Marin
We wouldn't be having this Gala if it wasn't for Cheech. To honor him, UNIDOS is presenting him with a special Patron of the Arts Award this evening.
Best known as one half of the hilariously irreverent, satirical, counter-culture, no-holds-barred duo Cheech and Chong (now back on tour), Cheech Marin is a paradox in the world of entertainment. Cheech is an actor, director, writer, musician, art collector, and humanitarian, a man who has enough talent, humor, and intelligence to do just about anything. He is truly a multi-generational star. To this day, Cheech and Chong films remain the number one weekend video rentals, and Cheech is widely acknowledged as a cultural icon. Cheech's long-awaited memoir entitled Cheech is Not My Real Name…But Don't Call Me Chong!was released on March 14, 2017, by Hachette Book Group.
Cheech (real name Richard) Marin was born in South Central Los Angeles and met Tommy Chong in Vancouver, British Columbia, as a political refugee. The duo moved back to Los Angeles and proved to be "entertainment gold." Six of their albums went gold, four were nominated for Grammys, and Los Cochinoswon the 1973 Grammy for Best Comedy Recording. The critically acclaimed duo made a fluid transition to films, starring in eight features together.
During his split with Chong, Cheech wrote, directed, and starred in the comedy Born In East L.A.He appeared in over 20 films, including his scene-stealing role in Tin Cup. On television, Cheech was a sitcom regular before joining Don Johnson on the highly successful CBS drama Nash Bridges(1996-2001). He later had a recurring role on the hit NBC show, Lost, and in recent years, he guest-starred on Roband Jane the Virgin. Through his popular Disney Pixar animation film roles (Oliver & Company, The Lion King, Cars, and more) and as an author of children's books such as Cheech the School Bus Driver, Cheech is also a favorite with kids and parents around the world.
In 2009, everyone's favorite duo reunited after 25 years apart for a national and international comedy tour, the Light Up Americareunion tour, selling out everywhere. They also shot a full-length live comedy film Hey Watch Thisin 2010. The pair followed with subsequent tours, satisfying audiences thirsty to see the pair together. They continue to perform together as their schedules allow.
Cheech is recognized today as a preeminent Chicano art advocate. In the mid-1980s, he began developing what is now arguably the finest private collection of Chicano art. Much of it formed the core of his inaugural exhibition Chicano Visions: American Painters on the Verge, which broke attendance records during its groundbreaking 15‐city tour during 2001‐2007 to major art museums across the United States. He states, "Chicano art is American art. My goal is to bring the term 'Chicano' to the forefront of the art world."
Following the success of Chicano Visions, over a dozen additional exhibitions drawn from the Cheech Marin Collection have toured more than 50 major art museums across the United States and in Europe under the direction of Melissa Richardson Banks. In addition, art books have been independently published to accompany many of these exhibitions, including Papel Chicano: Works on Paper from the Collection of Cheech Marin, Chicanitas: Small Paintings from the Cheech Marin Collection, and Papel Chicano Dos: Works on Paper from the Collection of Cheech Marin. Artwork from his collection inspires his work in other ways. For example, the bottle design of Tres Papalote Mezcal, for which Cheech serves as the brand ambassador, was inspired by the contemporary glass sculptures and other works of Einar and Jamex de la Torre, two brothers who are represented his collection.
Furthering his goal to introduce Chicano art to a wider audience, Marin has entered into a partnership with both the City of Riverside and the non-profit, non-governmental Riverside Art Museum to create the Cheech Marin Center for Chicano Art, Culture & Industry of the Riverside Art Museum. Slated to open in 2020, The Cheech as the Center was affectionately dubbed by Marin, will become the permanent home for his more than 700 works of Chicano art, including paintings, sculptures, and photography; collectively, the most renowned Chicano art collection in the United States.
Cheech is a nationally-ranked golfer and active in the charity circuit. Married to Russian-born classical pianist Natasha Marin, the couple resides in Pacific Palisades, California.
Photo by Allen Amato.
Presenter of the Patron of the Arts Award
We are excited to announce that George Lopez will be at the Gala to present the Patron of the Arts Award to Cheech Marin!
George Lopez's multi-faceted career encompasses television, film, standup comedy, and late-night television.
Lopez is currently on his standup comedy tour, The Comedy Get Down, with Eddie Griffin, D.L. Hughley, and Cedric the Entertainer in arenas across the country. The comedians recently debuted their BET-scripted comedy series based on their tour.
Lopez will next be seen in Cinedigm's thriller River Runs Red with Taye Diggs, John Cusack, and Luke Hemsworth, set for release on November 2, 2018. Written and directed by Wes Miller, the film tells the story of a respected judge who switches his gavel for a gun and seeks revenge after two policemen murder his only son in cold blood.
Lopez recently wrapped shooting the upcoming crime thriller The Tax Collectorwith Shia LaBeouf and Lana Parrilla. David Ayer wrote the screenplay and directed the film. He is also set to star in Walking With Herbopposite Edward James Olmos and Mary McDonnell. The faith-based film is inspired by Joe S. Bullock's novel of the same name.
Lopez recently starred in Lopez on TV Land. Produced by Lopez, the series explored how he struggled between his two worlds and crises that are often of his own making. The half-hour, single-camera serialized comedy aired for two seasons.
For two seasons, Lopez hosted Lopez Tonight, a late-night television talk show on TBS. This represented Lopez's return to series television after co-creating, writing, producing, and starring in Warner Bros. Television's groundbreaking hit sitcom George Lopez, which ran for six seasons on ABC. George Lopezremains a hit with viewers in syndication on both broadcast stations and cable's Nick at Nite, ranking as one of the top-rated shows on the network and among the top five comedies and top 20 weekly programs in syndication.
In 2015, Lopez was seen in the Lionsgate inspirational drama, Spare Parts. Produced by Lopez, the film is based on a true story about four undocumented Mexican-American teenagers from Phoenix who team up to build an underwater robot that wins the national robotics competition. In 2014, Lopez starred in the multi-camera ensemble comedy Saint Georgeon FX, which he co-created.
Lopez debuted his third solo stand-up special It's Not Me, It's You in 2012on HBO. Lopez also voiced animated characters in a string of animated blockbuster films including Zook in Gnome Alone, Rafael in Rioand Rio 2along with Jamie Foxx, Anne Hathaway, and Jesse Eisenberg, Thurman in Escape from Planet Earthopposite Jane Lynch and Sofia Vergara, Grouchy Smurf in The Smurfs 1 and 2, and The Beverly Hills Chihuahua 1, 2, and3. His most recent film credits include the box-office hit Valentine's Day directed by Garry Marshall, Swing Vote, Henry Poole Is Here,and Balls of Fury.
Lopez has been featured in three HBO specials, The Wallin August 2017, GRAMMY-nominated Best Comedy Album Tall, Dark, and Chicano in 2009, and America's Mexicanin 2007. Lopez also performed as part of HBO and TBS's Comic Relief 2006. His acclaimed comedy concert, Why You Crying?, debuted on Showtime in 2004. He released his third standup CD, El Mas Chingon, in 2006, which also earned Lopez a GRAMMY nomination in the category of Best Comedy Album. In 2004, he was nominated for a GRAMMY in the same category for his CD Team Leader.
In May 2004, Lopez's autobiography, Why You Crying?, entered The New York TimesBestsellers List top 20. The book was co-written by Emmy-winning writer and sportscaster Armen Keteyian. Lopez released his second memoir, I'm Not Gonna Lie And Other Lies You Tell When You Turn 50, in 2013, where he tells the unabashed and hilarious truth about aging – as only he can. Lopez was also the focus of the award-winning documentary Brown is the New Green: George Lopez and the American Dream.
In 2006, Lopez received a star on the Hollywood Walk of Fame. In addition, Timenamed him one of the 25 Most Influential Hispanics in America, and the Harris Poll named him one of the Top Ten Favorite Television Personalities.
Gala Emcee – Pep Fernandez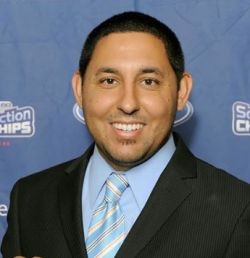 Pep Fernandez is an award-winning sports anchor and radio host with more than 18 years in the TV/radio sports broadcasting business.
After several stops at different televisions stations throughout California, Pep eventually landed in the Inland Empire and launched the Inland_Sports Show to bring the best sports coverage in the Riverside and San Bernardino County areas.
The Inland_Sports Show is a back-to-back finalist for the top radio/television in the Inland Empire.
Pep hosts a number of sports shows in the Inland Empire, including the popular "Sports Weekly" television show featuring high school sports highlights and interviews on IEMG-TV 3, as well as the Riverside TV Highlight Reel and sports updates on KCAL 96.7 FM. He also joins Geoff Gorham to form the broadcast team for UC Riverside men's basketball games.
Pep is a member of the Riverside Sport Hall of Fame Executive Board and is the reigning Inland Empire Media Talent of the Year award winner.
He has also won the CIF Southern Section Champion for Character Award, the National Football Foundation award, the Inland Empire Baseball Coaches Association award, the Southern California Interscholastic Football Coaches Association award, and was honored by the San Bernardino Unified School District.
Pep graduated from Humboldt State University with a degree in Journalism/Broadcasting. He began his television career at KAEF-ABC in Eureka, followed by stops at KNVN-NBC in Chico, KRCR-ABC in Redding, and KERO-ABC in Bakersfield.
Pep is married to his beautiful wife Tara and has two daughters, Alana (11) and Elle (8). He enjoys taking his family to Disneyland and jumping on the trampoline with his kids when he's not covering local sports.
Thank you to the following sponsors:
$10,000 Sponsors


$5,000 Sponsors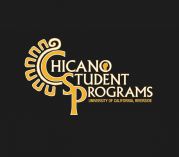 $2,500 Sponsors



$1,000 Sponsors




Statement by UNIDOS
Chicano artists began efforts to redress the plight of Mexicanos in the United States beginning in the 1960s, a key component of the Chicano Movement. Chicano artists captured and articulated the core of Chicano culture and history, the struggles, and traditions with a commitment to social change. These were and continue to be reflected in theater, corridos or folk songs, traditional folk dances, literature, painting, sculpture, and media art forms.
The Cheech Marin Center for Chicano Art, Culture & Industry (The Cheech) of the Riverside Art Museum will be a dynamic daily demonstration of the presence and voice of the Chicano/Latino community. The Cheech will provide a space to highlight and share our history, arte y cultura, and the many contributions Chicanos/Latinos have made and continue to make in Riverside, across the state of California, the nation, and worldwide.
Latino Network, the Greater Riverside Hispanic Chamber of Commerce, and Spanish Town Heritage Foundation formed an alliance in December 2017 and pledged a combined organizational commitment of $90,000 to The Cheech.
They further pledged to raise an additional $160,000 for a grand total of $250,000 by expanding the alliance to all Chicano Latino organizations, big and small, across the region. This alliance is now called UNIDOS.
The many organizations and individuals that form UNIDOS have worked for years within the different stages of the movimiento to address issues impacting the Chicano/Latino community. UNIDOS is committed to engage the community and work together to make The Cheech Marin Center for Chicano Art, Culture & Industry of the Riverside Art Museum a reality.
The first UNIDOS annual gala will be held on Thursday, September 6, 2018, from 6 p.m. to 10 p.m. at the Riverside Convention Center. The theme for this year's gala is Celebrando Chicano Art. The gala will feature a dinner, live performance, and silent and live auctions. UNIDOS is a proud to offer an evening to celebrate contributions to Chicano art, culture, and industry. The program will include:
1. A celebration of community recognizing the tireless efforts of the many Chicano/Latino organizations who are actively uplifting and advocating for the community.
2. A presentation by Cheech Marin on how The Cheech came about and his vision for the center.
3. An award presentation celebrating artists and cultural icons who have brought Chicano Art to the forefront. Cheech Marin and contributors to Chicano arts, culture, and industry will be honored.
The Celebrando Chicano Art Gala will host 1,000 guests to share in this celebration and come together to raise funds for The Cheech. All proceeds will benefit The Cheech Marin Center for Chicano Art, Culture & Industry of the Riverside Art Museum.California Hispanic Chambers of Commerce, Casa Blanca Community Action Group, Greater Riverside Hispanic Chamber of Commerce, Las Comadres, Latino Network, LULAC of Riverside Council #3190, Concilio Child Development Centers, Spanish Town Heritage Foundation, UC Riverside Chicano Latino Alumni, UC Riverside Chicano Student Programs, and VFW Villegas Chapter.