The 5th Annual Riverside Art Market is a fundraiser that helps support the Riverside Art Museum's mission-driven efforts to engage, inspire, and build community through the arts. The Riverside Art Market is free and open to the public, taking up the entire city block with vendors placed within both the Riverside Art Museum and the Riverside Municipal Auditorium.
The setting is a beautiful place for the community to come and enjoy looking at and buying unique arts and crafts. In addition to a fun day of shopping, visitors will enjoy multiple art demonstrations, participatory art projects, musicians, face painters, balloon artists, and the very popular children's craft area–a perfect family-centered day.
With over 100 artist and artisan vendors, gourmet food trucks, and thousands of visitors, the Riverside Art Market is sure to be a lively and welcoming downtown community event.
This event is put on by the Art Alliance of the Riverside Art Museum. To become a member, click here.
Vendor Check In
For vendor check-in instructions, click here.
For vendor site map, click here.
Click here to see a list of vendors who have signed up so far!
Become a sponsor!
The Riverside Art Market is FREE AND OPEN TO THE PUBLIC. Because there is no cost for the public to attend, funds are raised by:
booth fees from the vendors; and
sponsors who help underwrite the event.
Your sponsorship supports RAM's commitment to the local arts community, arts education, and outreach. Please review the levels of sponsorship below and return the form with your tax-deductible donation. Although we accept donations at any time, the deadline for recognition on printed materials is March 2, 2018.
Click here to download the sponsorship letter for more information on the sponsorship levels available and to fill in the sponsorship form if you would like to mail in your sponsorship.
CLICK HERE TO FILL OUT THE ONLINE FORM TO BECOME A SPONSOR
OF THE 5TH ANNUAL RIVERSIDE ART MARKET AND PAY ONLINE.
Live music provided by the Music Fellows from the Gluck Fellows Program of the Arts by UC Riverside.
This event is generously sponsored by:
Cheer:
Dave & Kathy Bocian
Jacqueline and Andrew Hopper
Kathy and Gary Christmas
Applause: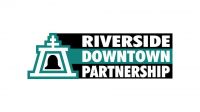 Cathy & Steve Morford
Patti & David Funder
Lee Levin
Kathy & John Allavie
Richard & Lorraine Anderson
Sari & Owen Kustner
Ron and Marsha Loveridge
Philip & Selina Bremenstuhl
Shannon Murphy and John Conrad
Teresa and Robert Newell
Lucile Arntzen
Sperry and Mary MacNaughton
T.L. Mazzetti
Thank you to the following donors:
Suzy and Gary Clem | Martha Smith | Sue Spitzer | Emmanuelle Reynolds | Kathy Arthur | Rebecca Kitchings