THANK YOU TO EVERYONE WHO JOINED US, INCLUDING THE AMAZING ART VENDORS, WHO MADE IT OUT FOR THE ART MARKET!
And SEE YOU NEXT YEAR!
Imagine it: thousands of people, young and old, from all around the region, here in beautiful downtown Riverside to enjoy a fun day with family and friends. They'll look at and buy unique arts and crafts, enjoy art/artisan demos, make some art, listen to live music, partake from gourmet food trucks, indulge in a beer or a glass of wine, and the kids get to have their face painted, get a balloon animal (or three), and do make'n'take art projects!
The 6th Annual Riverside Art Market is a fundraiser that helps support the Riverside Art Museum's mission-driven efforts to engage, inspire, and build community through the arts. Free and open to the public, artist and artisan vendors are placed within and outside the Riverside Art Museum and the Riverside Municipal Auditorium, as well as on Lemon Street.
Be part of the fun!
Click here for downtown parking info.
Click here for a list of select vendors.
Call for Vendors
Reserve your spot by downloading, printing out, and filling out this Vendor Application and Waiver.
Then click here to pay for and submit your application for your space. You will be prompted to attach your completed, signed, and scanned application and waiver, as well as upload a photo sample of your wares and vendor booth (if applicable).
Online applications are closed. If you are still interested in applying, please contact ramartmart4@gmail.com.
Become a Sponsor!
We are asking for your support of the 6th Annual Art Market, which is organized by the Art Alliance of the Riverside Art Museum.
This event is free and open to all. Publicity at the event and on social media will clearly show your community support!
The Art Market is a fun-raiser as well as a fund-raiser! Last year, visitors:
shopped from over 100 local artists;
enjoyed music, art demonstrations, food trucks, and wine/beer offerings; and
created art of their own—children had their own kid-friendly crafts and activities.
With free admission and free children's crafts and art demonstrations, the Riverside Art Museum and Art Alliance need your sponsorship to raise funds. Please consider the following sponsorship levels:
| | | |
| --- | --- | --- |
| Level | Recognition | Hospitality |
| ARTrageous:$1,000 | Your name or company logo featured prominently on: advertising, website, and sponsor signage throughout the event in BOLDEST/HIGHEST placement | 10 Free Museum Passes2 Free Child/Teen Summer Classes at RAM, value up to $150 |
| ARTventurous:$500 | Your name or company logo featured prominently on: advertising, website, and sponsor signage throughout the event in BOLD/HIGH placement | 8 Free Museum Passes |
| ARTastic: $250 | Your name or company logo featured prominently on: advertising, website, and sponsor signage throughout the event | 4 Free Museum Passes |
Can't sponsor at this time? Donations will go towards children's craft supplies.
Thank you in advance for your support in any amount and for making art central to the Riverside Community.
Thank you to our generous sponsors: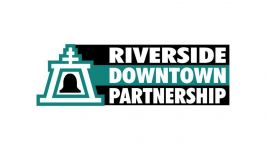 Kathy & Dave Bocian
Burgess Moving & Storage
Kathy & Gary Christmas
Patti & David Funder
Barbara & Tom Mazzetti
Cathy & Steve Morford
Shannon Murphy & John Conrad
Kathy & John Allavie
Lucile Arntzen
Stephen & Eileen Ashwal
Pam & Mark Balys
Selina & Philip Bremenstuhl
Christine Cahraman, Esq.
Anja & Ring Carde
Suzy & Gary Clem
Frank Heyming
Cheryl & Dayton Gilleland
Inland Empire Economic Partnership
Francie & Eric Johnson
Sari & Owen Kustner
Lee & John Levin
Fran Moerke
Debby & Ken Phillips
PLD Consulting
Provident Bank
Gloria & Dallas Rabenstein
Drs. Gail & Richard Rice
Madelyn J. Warner
Thank you to the following who generously donated:
Kathy Arthur | Phyllis & James Crabtree | Susan & Jerry Gordon
Katie Grigsby | Doris M. Morton | Nicolette Rohr
Sue A. Spitzer | Joan M. Thomas | Teresa Chamiec | Doreen Alewine
Barbara & Jeffrey Holshouser | Leslie Slamal
Phyllis & Russell Hodel | Athena Waite | Denise Stevens
Emmanuelle Reynolds | Tami Fleming | Georgia Anders-Kutch
Barbara Havens
ArtFairCalendar.com: Fine Art Fairs and Craft Show Event Listings
Free art show and craft fairs calendar and email list for art festivals across the U.S. Join our free art fair email list!