18700 Lake Perris Drive, Harrison Hall
Presented by Cultura Con Llantas
Dress up to get down! Again! This fundraiser for The Cheech Marin Center for Chicano Art, Culture & Industry of the Riverside Art Museum was a HUGE hit last year so we're bringing it back! Hundreds of you showed up (many even before doors opened) and stayed for the whole event. What a great night!
Put on by Cultura Con Llantas, the Pachuco Ball will feature live music, food, and drinks, as well as classic cars and lowriders, all at the Lake Perris Fairgrounds.
UPDATE: The Midnite Cruzzers will be our headliner band for the evening!
UPDATE 2: Also performing this evening is Brittany Nicole Flores! Ruben Molina, from the Southern Soul Spinners, will also be here spinning original 78s.
Make art, win raffles for vintage items, and more!
Tickets are $25 per person, with all proceeds benefiting The Cheech!
More info can be found on Cultural Con Llantas' Facebook and Instagram.
FAQs:
Here are some answers to some commonly asked questions about the Pachuco Ball!
Q: Do we need to dress up?
A: If you've got a zoot suit, do you really need a better excuse to wear it than to go to a Pachuco Ball? But if you don't, you can still hang with us. Just come dressed to dance and have a great time!
Q: Do we have to pay for parking?
A: No. We got you covered.
Q: Is there a secure parking area if I bring my lowrider or classic car?
A: Indeed. There will be a secure and designated area for your sweet ride. For more info, contact Anita Gonzales: 951-255-1342, Rene "Pecas" Camargo: 951-550-9801, or Mr Blue: 951-204-6613.
Q: It's August. In Lake Perris. Is the event happening inside? Is there A/C?
A: We wouldn't leave you out in the heat. Yes, the Pachuco Ball is indoors inside Harrison Hall, WITH A/C! The only way you're going to break a sweat is if you dance . . . and you better dance.
Q: What's included in the $25?
A: Admission to the Pachuco Ball, where you'll dance the night away. Parking. Amazing classic rides to swoon over. Appetizers from 6–8 p.m.
Q: Will there be a bar?
A: Yes, there's a no-host bar!
Q: Will tickets be sold at the door?
A: Yes! …if we haven't sold out yet…
Thank you to our generous sponsors!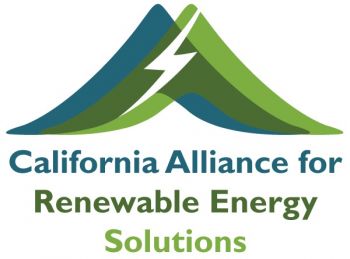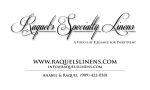 Rosa Elena Sahagun, Atty at Law
Ofelia Valdez-Yeager
Ride N Pride Car Club Sur Califas