The Riverside Art Museum invites the community to celebrate seven artists who will face off at the museum to each create a unique piece of art. Each artist will get a box full of unknown cast-off "junk." After opening the box, they each get two and a half hours to create their masterpieces. A panel of judges will choose who will be winner and who will receive the "brush off."
"After years of working as an instructor at the Riverside Art Museum and creating my own metal/assemblage sculptures in my home studio, I am excited for the opportunity to represent the staff of RAM at the Brush Off," says Bethany Molyneaux. "This event creates a friendly competition that shows that what is considered 'junk' can become something beautiful. In my own artwork, I usually search out my own 'junk,' so I am excited to have the challenge of using the unknown. Challenge accepted!"
The panel of judges includes RAM Curator of Exhibitions and Collections Todd Wingate, RAM Trustee Patsy Herrera, and Kathy Allavie, a long-time RAM and Art Alliance member, and Riverside Unified School District Trustee. They will evaluate the work for creative use of materials, overall aesthetic, and other aspects. There will also be an audience choice award.
Patti Funder, RAM Trustee and artist sponsor says, "I am thrilled that Charles Bibbs has agreed to participate in the Brush Off. I am a great admirer of his artistic genius. I hope those in the community will join me in support of the arts in Riverside and RAM."
The event will be MC-ed by artist and RAM Trustee James Antoyan. It will feature art-making activities for guests, a hosted bar, and hors d'oeuvres.
Competing artists include:
reigning champion Martin Sanchez of Tio's Tacos;
Nick Bahula;
Charles Bibbs;
Cosme Cordova;
Adeola Davies-Aiyeloja;
Danielle Giudici Wallis; and
Bethany Molyneaux.
We will also be holding a silent auction during the event of the following items:
Bill Gardner sculpture;
Kelly Rider original piece;
Jeff Soto print;
Beth Kollmyer pet portrait;
Live Nation concert tickets;
Sue Simonin fused glass bowl;
and more!
This fundraiser is catered by DLS Events and Pastries by Sue Tatosian. Music provided by The Bladerunners Bluegrass Band!
"I am tickled to be participating in this fun event," says Adeola Davies-Aiyeloja. "Check it out and come have fun with me and the other artists as we are under the 'gun' to create and you will be supporting the museum!"
Tickets
General Admission Tickets $50
Come watch the artists create during the Brush Off and get one People's Choice Award ballot. Hosted bar and hors d'oeuvres included.
VIP Admission Tickets $75
A VIP ticket gives you access to the pre-event Meet-and-Greet with the artists and judges, a front row seat to watch the artists create during the Brush Off, and five extra People's Choice Award ballots. Hosted bar and hors d'oeuvres included.
Artist Sponsorships $500
Have a favorite artist amongst the competitors? Want to own the piece they create during the Brush Off? Then become an Artist Sponsor!
Martin Sanchez
TAKEN!
Nick Bahula
Available
Charles Bibbs
TAKEN!
Cosme Cordova
Available
Adeola Davies-Aiyeloja
Available
Danielle Giudici Wallis
Available
Bethany Molyneaux
Available
TICKETS STILL AVAILABLE AT THE DOOR!
All proceeds from the event benefit the Riverside Art Museum.
Thank you to our generous sponsors: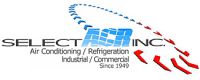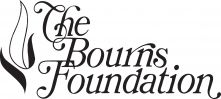 AmericasPrinter.com | David and Patti Funder | Jinnifer Razo, Swenson Corporation
Kathy Wright & Dwight Tate
Thank you to our materials sponsors:
Polymer Logistics | Bourns Engineering | Urge Palette & Fritz Aragon
Mothership Scrapbook Gal by Rina Gonzales| Julie Ann Silverman