A Yearlong Celebration
THANK YOU SO MUCH for those of you who joined us for our Grand Gala on June 2, 2017 to celebrate 50 years as an art center and museum in our Julia Morgan-designed building.
IT WAS A BLAST!!! We partied well past our official end time and our silent auction to raise funds was a success. Thank you to the Committee who put the event on, all the artists, vendors, DJs, bands, and more who made the evening such fun, and to all our supporters who came out in style to celebrate with us.
Check out some of the photos from the event here, here, and here.
But our 50th Celebration continues through the end of 2017!
Check out our additional programming:
We'll continue to update this page. Thank you for your support.
From an abandoned dog pound to an architecturally-significant historic building…
Did you know that the Riverside Art Museum was formerly located in an abandoned dog pound that was leased from the city for $1/year?
That all changed in 1967 when our current Julia Morgan-designed building was purchased from the YWCA and transformed into a center for arts education and exhibitions.
CLICK HERE TO READ How We Got Here: The Story of the Riverside Art Museum by Walter Parks!
As we look to the next 50 years, your support is critical to RAM's continued stewardship of the museum's historic building, its role as a repository for locally created and collected artwork, and its distinction as a place for people of all ages to gather and learn.
As an independent 501(c)(3) non-profit and the region's most prominent visual arts museum, we rely on you to help us inspire creativity and economic development, engage lifelong learners, and strengthen community by connecting people to place within our diverse region.
We invite you to celebrate 50 Years of Art & Architecture with the Riverside Art Museum by becoming a sponsor.
Click here to become a year-long sponsor of our 50th Year!
For $25,000 and $50,000 level sponsorships, please contact Valerie Found at vfound@riversideartmuseum.org or 951.684.7111 x 316.
50th Membership Special!
Join, renew, or upgrade your RAM membership today to celebrate our 50-year legacy and be a part of our dynamic future as the cultural and social hub of our region. Your membership makes it possible for imaginative, inquisitive people to explore their creativity and their community.
Not a member? Stop by and say hello! If you're excited about the exhibits and fun activities here, JOIN! Besides complimentary year-long admission, exhibition previews, access to members-only events, and special discounts, you'll also support art and culture programs throughout our community, including art education classes for more then 30,000 youth from diverse socioeconomic and ethnic backgrounds!
If you're upgrading or joining RAM as a brand new member, for a limited time we're offering our Family level membership for only $67 (regular price $100).
Family includes:
Unlimited annual admission for up to 2 adults and 2 children
10% discount on all Museum Store purchases
Discount on Youth and Adult Art classes, when offered
Do you like to visit other museums? Membership at the Friend of RAM level or higher includes member privileges at more than 800 participating museums through the North American Reciprocal Museum (NARM) program.
So check out our membership special! If you're upgrading from an individual or Family membership – or joining RAM as a brand new member – for a limited time we're offering a special Friend of RAM rate of $167 (regular price $250) in honor of our historic Julia Morgan-designed building purchased in 1967.
Friend of RAM includes:
Unlimited annual admission for up to 2 adults and 2 children
Discounted or complimentary admission to select RAM events
10% discount on all Museum Store purchases
Discount on Youth and Adult Art classes, when offered
Reciprocal member privileges at more than 700 participating museums in the U.S. and Canada through NARM member institutions
The 50th Membership Special has ended.
Thank you to our generous sponsors:
Elizabeth Parks
Betty & Leonard Dixon     Helen L. Bell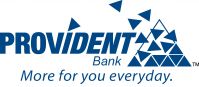 S. Sue & William Johnson
Amy S. Harrison
Francie & Eric Johnson
Linda & Henry Coil



James Antoyan | JLA Real Estate Group
Sue & Rich Simonin | Westcoe Realtors Inc.
Connie & Roger Ransom
Georgia Hill
Kathy Wright & Dwight Tate
Barbara & Jim Robinson
Laura & Matt Merickel
Camille Sanders & Tom Powell
Susan Rothermund & Bob Harris
Adam Guzkowski
Ruhnau Ruhnau Clarke | Architects Planners
Michelle Ouellette
Shelley & Bob Kain
Carol Fick
Swenson Corporation
Patsy Herrera-Loya
Jinnefer & Derrick Razo
Margo & Bud Dutton
Powell & Spafford, Inc.
Suzy & Gary Clem
Emmanuelle & Morey Reynolds
Barbara & Stephen Wallace
Cathy & Steve Morford
Maureen Kane
Sarah Smith
Patti & David Funder
Jacqueline & Andrew Hopper
Barbara & Doug Shackelton
Kirsten & Matt Shea
Jane & Joe Barr
Lucile Arntzen
Patricia Lock-Dawson & Scott Dawson
Bradley S. Alewine
National Charity League, Inc. Riverside Ticktockers
Peggy & Arthur Littleworth
Kathy & David Bocian
HUB International
Linda & Ted Boecker
Shannon Murphy & John Conrad
California State Senator Richard D. Roth
Mary & Sperry MacNaughton
Dorothy & Dr. Anthony Ginter






Ruth Anderson-Wilson | Bobbie Powell | Kurt Steinman