October 3, 2013 – January 5, 2014
Reception: October 18, 2013, 7:00 p.m. – 9:00 p.m.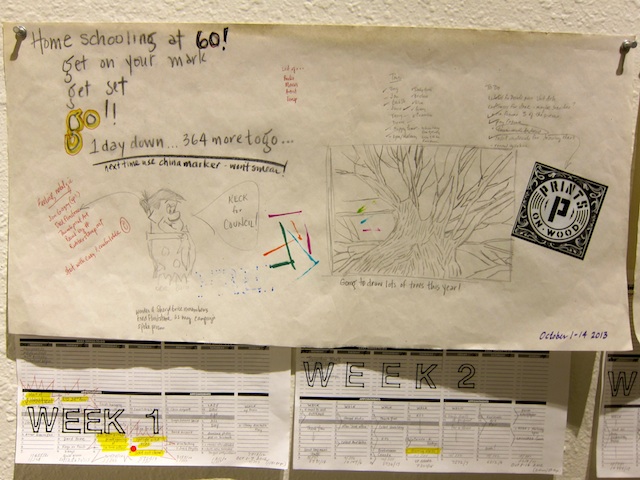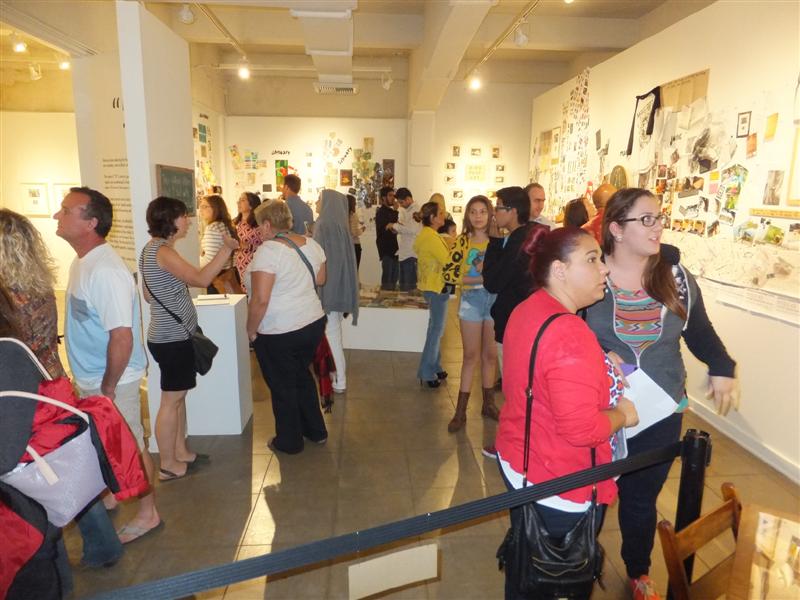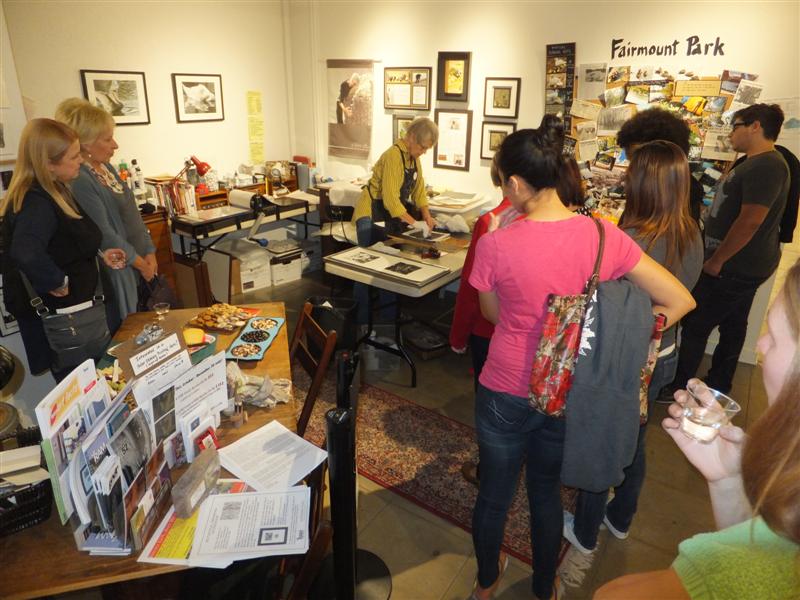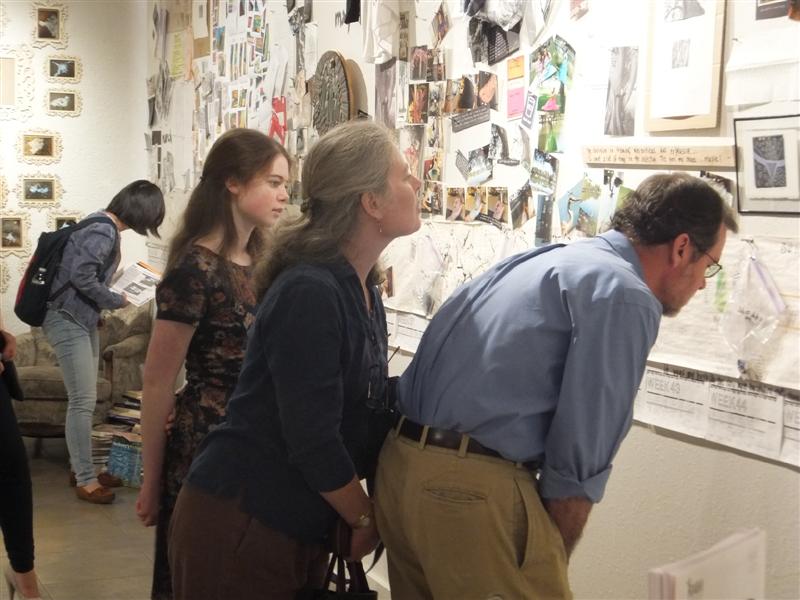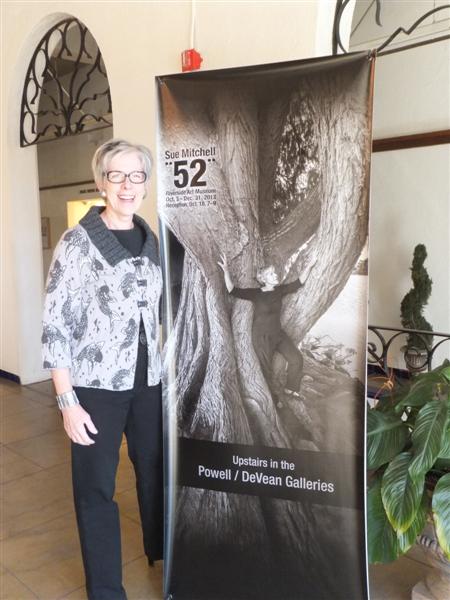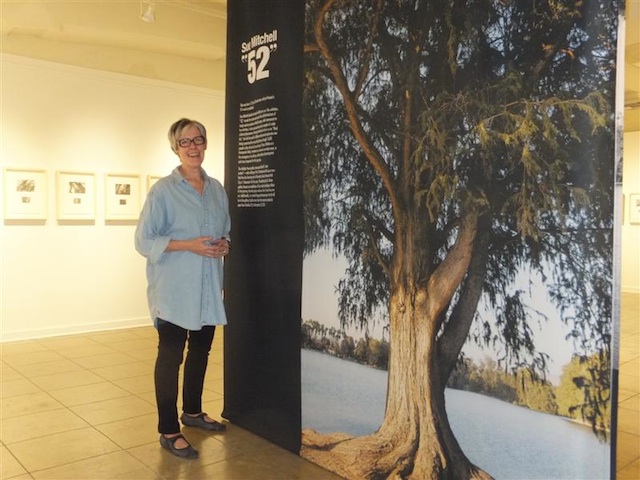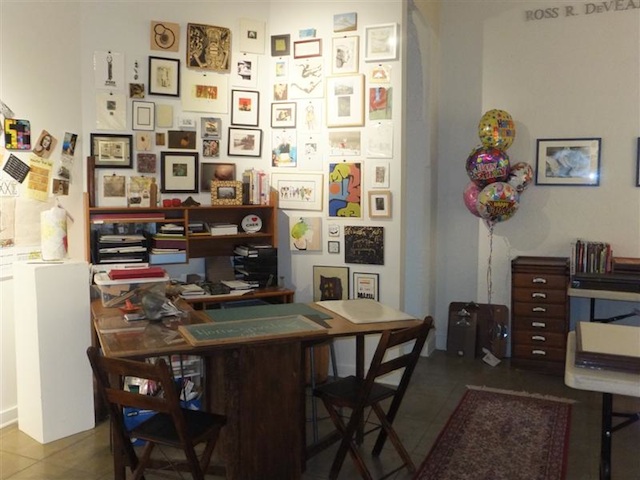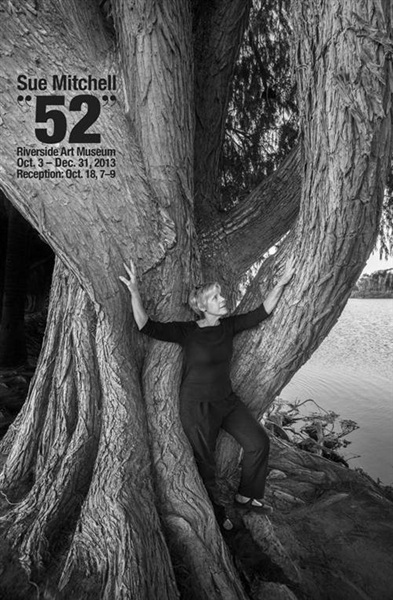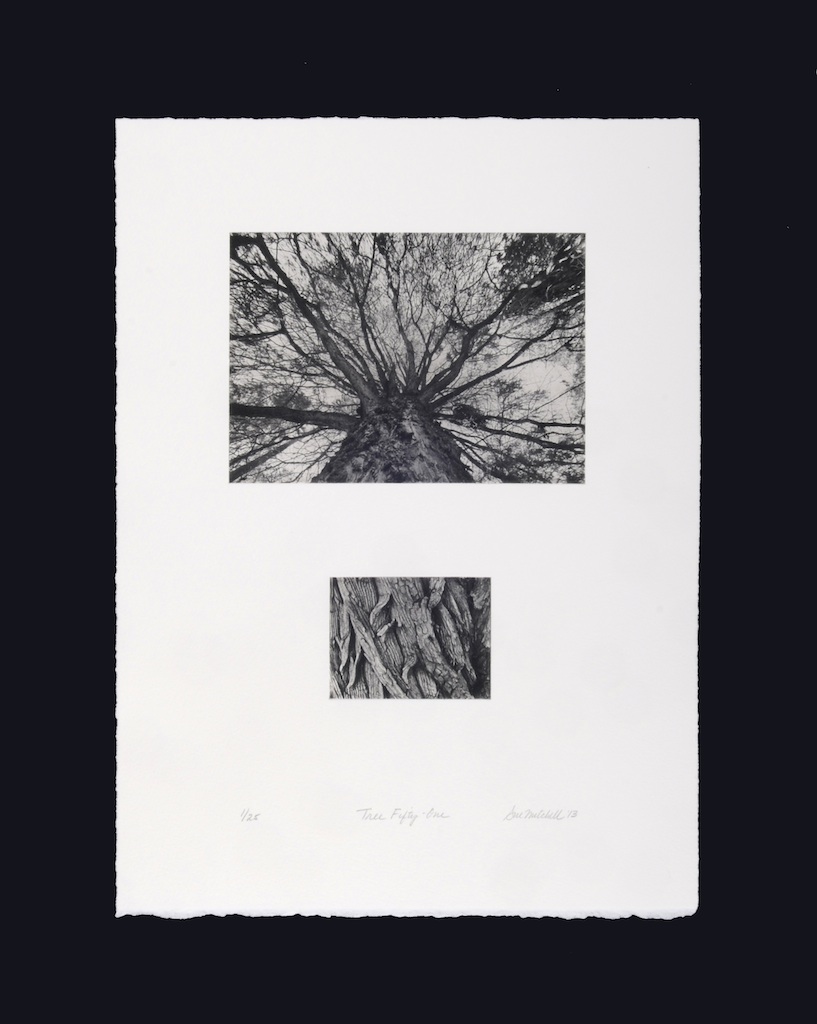 She was born in '52, has 52 favorite trees, and just finished a 52-week art sabbatical…
Sue Mitchell, Co-Founder of Riverside Personnel, took her 60th year off in hopes of jumpstarting her long delayed artistic career. The resulting exhibit, 52, is a two-gallery show that reveals the fruits and process of her self-directed year of study.
Mitchell's journey, demarcated by her 60th birthday, is both a personal story and indicative of a wider cultural phenomenon. Entering into what Mitchell refers to as her "Third Act," she experienced a growing need for a deeper sense of fulfillment and personal exploration that many Baby Boomers now find themselves grappling for. Whether it be as a therapeutic hobby, a transition into retirement, a new artistic career, or the resurgence of an old one, roughly 10,000 people a day will be turning 65 over the next 19 years, and artistic outlets are becoming more and more important, particularly for this age group.
The Bobbie Powell gallery will showcase her "senior project," i.e., solar etchings of the 52 Montezuma Bald Cypress trees that line her favorite part of Riverside's Fairmount Park (Sue's "classroom" for the year). The adjoining Ross R. DeVean gallery will house an installation of Sue's studio, where she will be "in residence" during museum hours from October 22 – November 22, 2013.
Highlights
UCR's library archived the 52-week gallery of the exhibit.
LA filmmakers made a documentary, Something Like a Sabbatical*, on the artist, her 52-week sabbatical, and the resulting exhibition.
RAM extended the "52" exhibit due to positive response.
Jonathan Yorba, Executive Director of the Community Foundation, provided a grant for FREE admission so more people could see the exhibit.
Over 10,000 museum visitors saw the exhibit due to free admission and the Festival of Lights.
The artist extended her 30-day residency to 101 days because of the response.
The artist hosted 25 programs (seminars, poetry readings, botanical drawing workshops, printmaking demos, nature walks at Fairmount Park, Artswalks, and First Sundays).
The artist helped raise $52,000 for RAM through sponsors, "Friends of Sue" donations, and a membership drive designed by the artist to run during the exhibit.
40 of the 52 solar-etched tree prints sold and now reside in Chicago, Washington D.C., Indianapolis, Pittsburgh, Toledo, Phoenix, Denver, L.A., Newport, San Diego, and Riverside.
Due to the very visceral reaction to the 2nd (52-week) gallery, which occasionally included crying and over 200 pages of written comments, "The 52 Project" was created by the artist and the education staff at RAM. It is being offered as one of the Art Make happenings for 2015-2016.
*Something Like a Sabbatical is by award-winning documentary filmmakers, Pamela Beere Briggs and William McDonald. Some of you might be familiar with some of their work: Funny Ladies: A Portrait of Women Cartoonists and Women of Mystery: Three Writers Who Forever Changed Detective Fiction. Bill (producer-cinematographer) and Pamela (producer-director) have been working together ever since they were UCLA graduate students. Bill teaches cinematography at UCLA where he is Professor and Chair of UCLA's Department of Film, Television and Digital Media. Pamela writes stories when she is not immersed in telling a story on film.
For more information on Sue Mitchell and her journey, visit her blog at: www.suemitchellart.com.