Due to the pandemic, the 2020 class of The 52 Project was extended through 2021. Stay tuned for more info on the culminating group exhibition for this class, plus info on the 2022 iteration.
***
This project is for creative people to find inspiration and accountability from one another while participating in a 52-week self-directed creative project of your choice. Fuel your creativity, become more disciplined in thinking about and capturing your creative ideas, learn to share your work, and move closer to being a more active participant in your creative field.
"I am both a painter and printmaker. I was discouraged as a young eighteen year old that to become a painter was a definite no. Please, no matter your dream, do not let it go. Each of us has a gift and it is up to us to make it happen. Doors will open, I promise! When the right situation arrives one must step up to the challenge. Joining The 52 Project gave me group support to go beyond myself. Writing and rewriting is the GOLDEN TICKET to clarity and the dream! Hang on for the ride!!

Donna Morin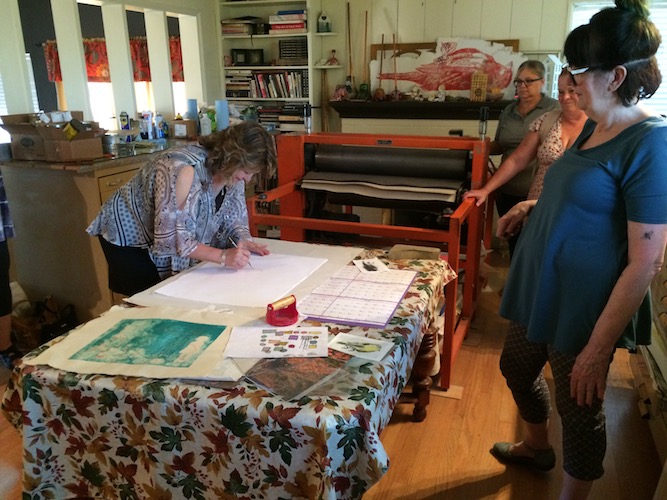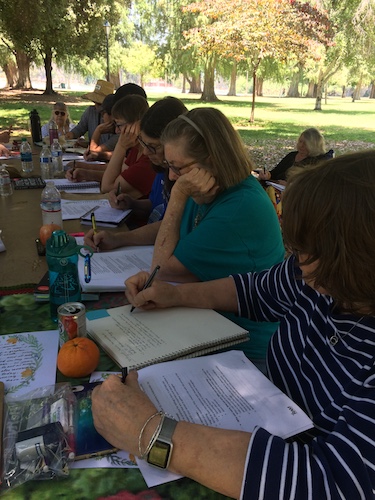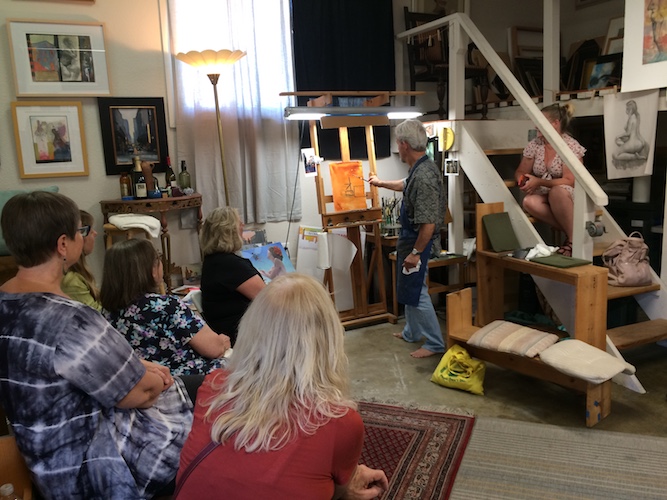 The annual fee is $200.52, the project is valued at $340. Sign-up by Saturday, December 31, 2019 and receive a special 52 notebook, or sign-up in person with a friend and both will receive a special 52 tote bag.
Benefits include:
a year long Individual Membership, valued at $60, or, for current members, a courtesy renewal for an additional year;
10 exclusive workshops;
invitations to curatorial tours and artist demos;
special experiences programmed only for 52 members; and
exclusive digital access to The 52 Project group page.
A unique benefit to participating in The 52 Project is the ability to submit an exhibit/performance proposal to be juried by the art museum for a possible mini-exhibit in Winter 2021.
New this year! For those who can't make the workshops, don't feel left out, become a virtual 52 participant. For $52, receive exclusive digital access to The 52 Project group page. You can upgrade at any time. Learn more about being a Virtual Participant below.
What is a Virtual Participant?
The Virtual Participant program is an opportunity for creative people who can't commit to the full 52 Project and come to the meetings in person, or who cannot actively participate in their creative field, but want to fuel their creativity and become more disciplined in thinking about and capturing their creative ideas.
How does it work?
Virtual participants will receive exclusive digital access to The 52 Project Facebook group page so you can connect with like-minded artists, access experts, share your progress, and reconnect throughout your creative journey. Receive a calendar with activities and challenges you'll participate in throughout the year. Plus, you'll receive invitations to the 52 Project members-only activities. The goal is to inspire, keep you accountable, and help fuel your creativity. We'll check in, assign deadlines, and you'll share on the group page.
Calendar
January: Kickoff
Introduction to The 52 Project and an overview of how it works for Virtual Participants.
Assignment: Create your first post on the group page.
February: Mind Maps
Introduction to mind maps and how to use them.
Activity: Create your own mind map to understand problems or goals you want to pursue.
March: Meet an Artist
Learn about an artist and how their work came to be known.
Activity: Create a "portrait" in your chosen medium of the artist you've learned about.
April: Storytelling
Learn about storytelling in art and how it can improve your work.
Assignment: In your journal, respond to the assigned writing prompts.
May: Observation in Nature
We're going to get out of our repetitive environment and experience the outdoors by taking a walk or a drive outside.
Assignment: In your journal, create a "collage" inspired by what you observed outside.
June: Fifteen Seconds of Brilliance
Learn to capture your brilliance in your journals.
Challenge: Throughout the month of June capture 15 ideas. Either an idea that came to mind or something you've observed that is intriguing.
July: Book Club: Big Magic: Creative Living Beyond Fear, by Elizabeth Gilbert
Activity: Questions will be sent and we'll engage in a discussion on the group page.
August: Dark, Enjoy Summer!
September: Virtual Museum Visit
Visit a museum from the comfort of your home.
Challenge: Create three creative pieces based on your visit.
October: Book Club: The Artist's Journey: The Wake of the Hero's Journey and the Lifelong Pursuit of Meaning, by Steven Pressfield
Activity: Questions will be sent and we'll engage in a discussion on the group page.
November: Do Something New
Create using a new medium.
Challenge: Pick a medium that has challenged you or that you haven't tried before to create two creative pieces.
December: Bright Spots
Share your bright spots from your creative year.
Assignment: Make a list of your favorite creative moments of the year. Create a photo or image of each item to share on the group page.